YouStable designed the custom managing panel for change password to the new customers and existing customers. The design inspired by beginners suggestions and community recommendations. Our customer managing panel offers simple and easy to master controls. The options do not intimidate the new customers at all, and it roughly takes a few minutes to master the functions and controls.
Change Password for Youstable Account
We assume that you have access to the account and willing to change the password from the panel. We are not going to cover password reset because it is no different from the traditional method.
Step 1: Go to the official page of YouStable and click on "Login" to continue.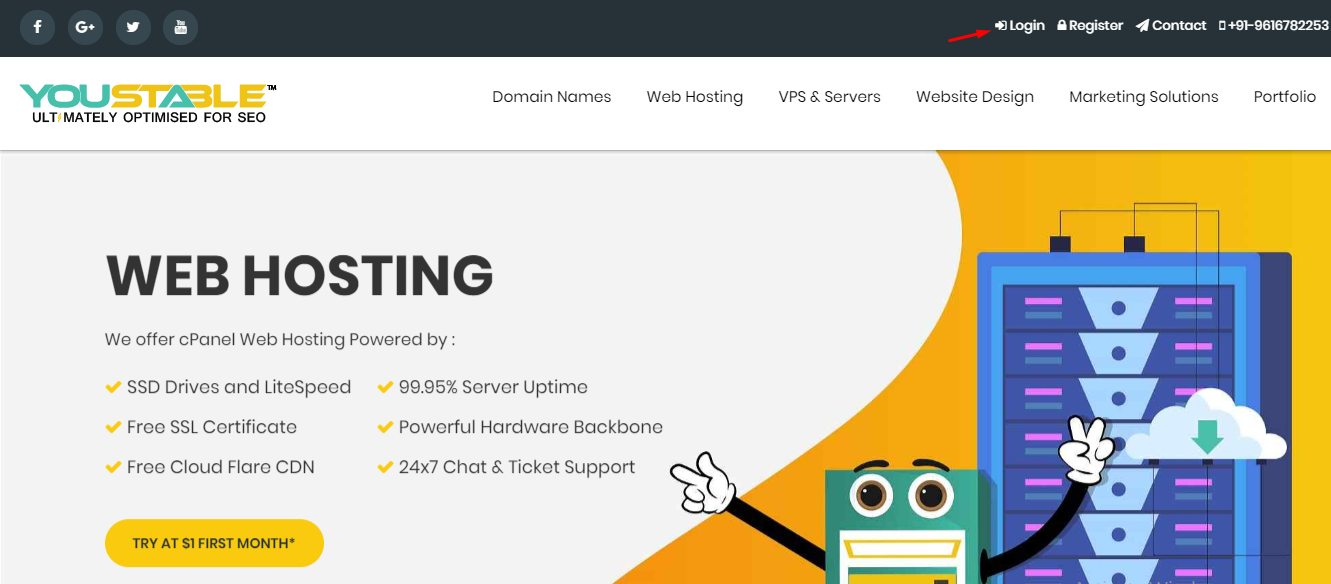 Step 2: In the login page, you have a username and password to enter and then click on continue. Click on the "forgot password" option to recover the account.

Step 3: In the manager panel, highlight "Hello, username" to view more options and then click on "change password" to change the password.

Step 4: Enter the existing password, and then enter a new password in the empty field.

Step 5: Re-enter the password to confirm it, and then click on "save changes."

The new password replaced to old password, and you have successfully restored the security of the account.
Conclusion
In case, if you have lost access to the account, then the registered email address can help the customer to regain access to the account. Let us know what do you think about the YouStable control panel in the comment section below.