WHM (Web Host Manager) enable the users to manage web hosting account and it is a control panel for resellers. If you are a reseller, then you must have access to administrator reseller account. The software used to manage the account is WHM and millions of resellers the popular solution.
WHM: How to check memory usage Linux on VPS?
For check memory usage Linux on VPS Login to the WHM account with correct credentials created at the time of registration. If you have purchased a reseller account from YouStable, then check the registered email inbox for an official mail with credentials. In case, if you have forgotten, then you can reset the account.
Step 1: Login to the reseller WHM VPS Account.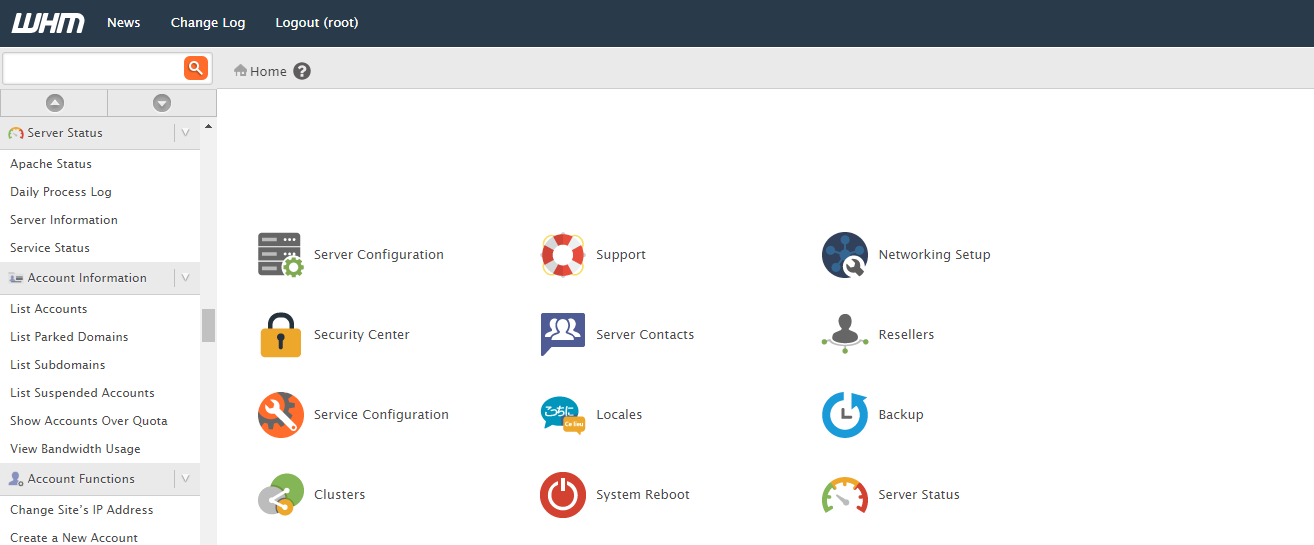 Step 2: Type "server" in the search bar and click on "Service Status" to proceeds further.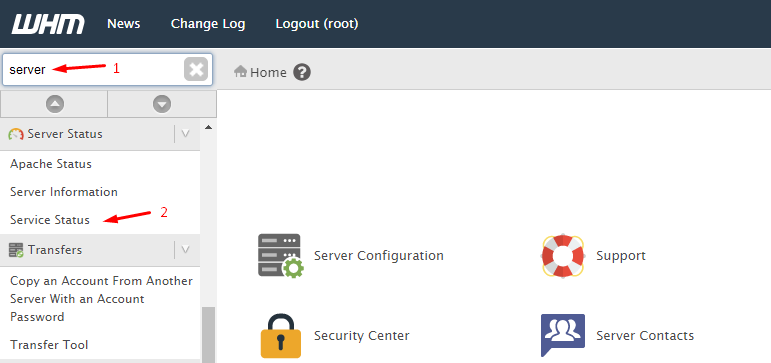 Step 3: A new page loaded in your browser and scroll down until you find "server status."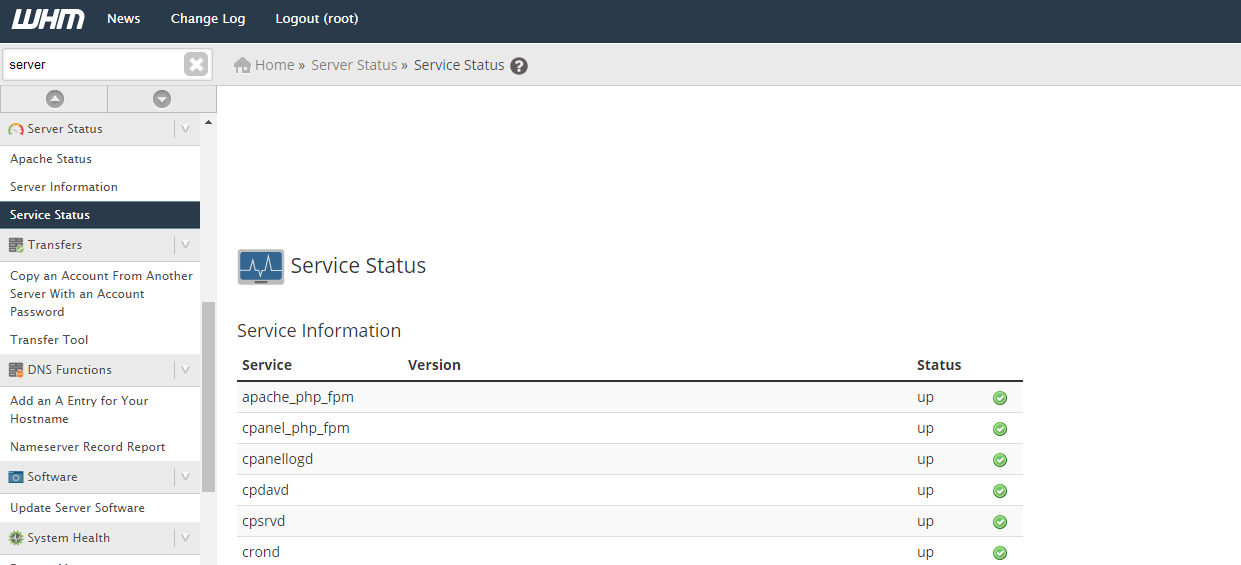 Step 4: Now, you can check the memory usage on a VPS. You can also view the status of CPU usage and it will give you an idea on current server load.

WHM control panel is very easy to master and you don't have to spend additional time to learn it. Keep using the control panel to learn new methods and options.