cPanel is a popular control panel offered by major web hosting companies such as YouStable website hosting company. We do have users don't know how to access the cpanel login URL due to several unknown reasons. I am going to explore the problems and offer a solution, so you can regain access the control panel to manage the site.
1. User Does Not Exist
YouStable or any web hosting company sends an email to the registered email account. Web hosting customers have to check the inbox for the email so that they can use the credentials. Kindly, wait for an hour or two hours to let the web hosting company to set-up your cPanel account.

Sometimes, due to technical reasons, the new account might not function, and you have issues login into the control panel. In case, if the credentials do not work and the problem persists, then contact YouStable customer care immediately to report the issue.
Our team has access to the master control and fixes the account immediately.
2. DNS Propagation cPanel login URL
We have explained DNS Propagation in detail so that you can comprehend the technology and the reasons behind it. Domain owners change the Nameserver pointing the new servers or web hosting can cause DNS propagation. In such cases, the domain owners have to wait for 24 hours to 48 hours to regain access to the control panel. DNS Propagation 48-hours of duration is a universal rule, so it applies to every small or big company including YouStable as well.
3. Port Block
Usually, Internet Service Provider, Firewalls, Security programs, and Anti-virus programs block cPanel ports, and you have errors on your screen. The universal IP address or domain URL to access control panel may not work on your network, and we suggest the customers call customer care immediately.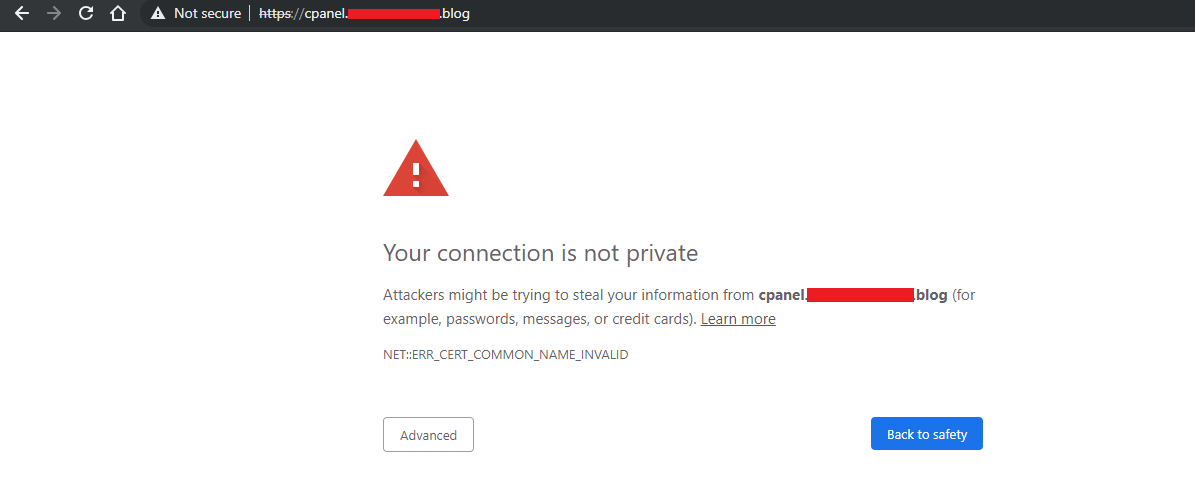 According to cPanel, the domain URL "cpanel.domain.com" works, but it does not work in several regions. You have to identify the culprit, and then fix the problem.
4. Invalid Login
YouStable forwards a copy of cPanel credentials to the registered email address, and it will help the customers to log in to the control panel anytime. Kindly check the inbox for the details, and then you can log in with correct credentials.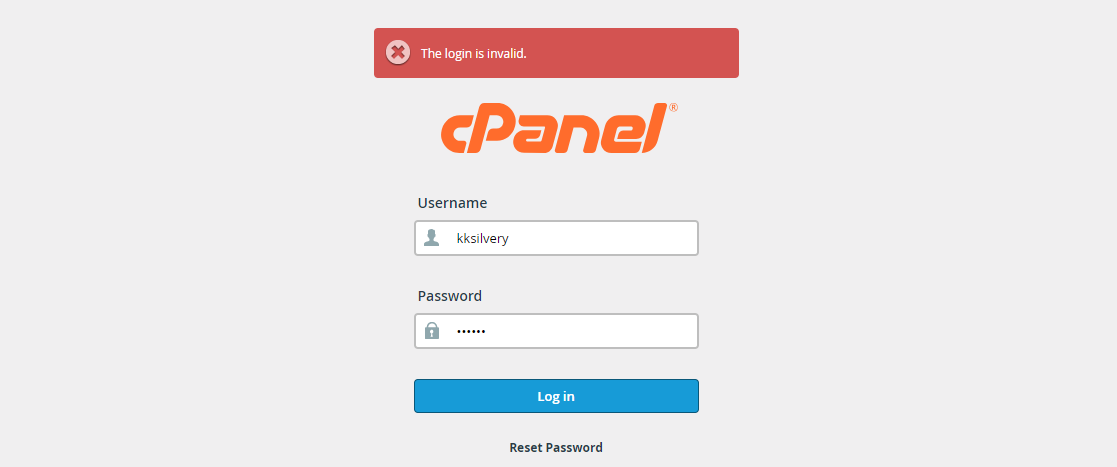 In case, if the login credentials do not work, then customers can easily reset the password of the account. Click on the "reset password" option below, and then you can start working on password resetting. The registered email address used as recovery email as well, so makes sure to keep it logged in for a confirmation email.
Conclusion
The customer has nothing to fear about losing the account because web hosting companies have master access and advanced options. Contact the customer support team with proper information, and regain access to the control panel.