YouStable web hosting the majority of the packages comes with cPanel as a control panel. The company added cPanel on the request of community and existing customer's feedback. Users can create addon domains in cPanel, so it shouldn't be an issue for our customers.
If your web hosting account integrated with control panel, then you can easily set-up add-on domain without any issues. In this tutorial, I am going to show you, how cPanel users can create an add-on domain.
What is an Addon Domain?
Web hosting company offers a variety of packages to the new and existing customers. If you have selected a web hosting package that offers single domain web hosting, then you don't need to learn this method.
However, if you have an account that offers multiple domain web hosting, then you can host multiple domains on one web hosting account. Let's assume that your account supports three domains, and then you can host three domains in one web hosting account.
During the registration, users have to add one domain to get started. The account supports three domains in total, and you can add two more domains.
The Add-on domain option enables the web hosting users to add multiple domains in one account.
How to Create Addon Domain in cPanel Account?
If you are a YouStable cPanel user, then follow our lead to complete the task.
Step 1: Login to the cPanel account with correct credentials. Add (youstable.com/cpanel) to the end to access the control panel login page.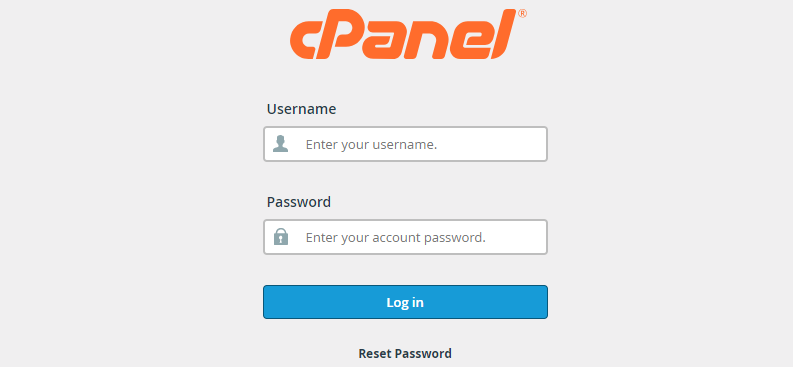 Step 2: In the search bar, type "Domain" and click on "Addon Domains" to proceed.

Step 3: In the next page, you have to enter the credentials.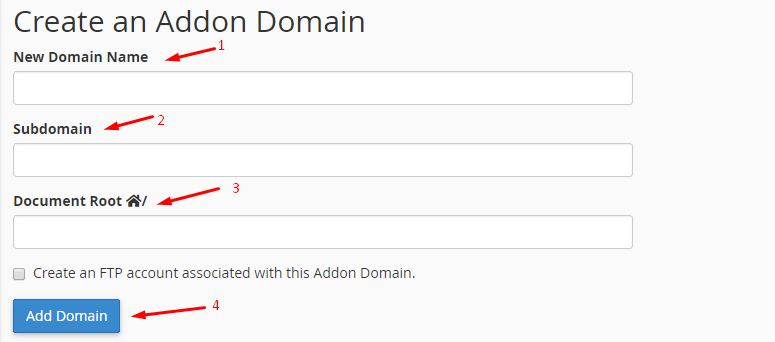 Enter the new domain name. You can add a domain that registered on the different registrar.
It's optional, and you can move on to next field if you are not planning to add sub-domain. If you got no idea about sub-domain, then you can read about it here.
Domain Root option enables you to create a separate folder to store website related files in it. You can enter the new domain name in it, or you can leave it empty.
Create an FTP account for the domain, and it is optional.
Click on "Add Domain" to complete the task
If you encounter with an error, then repeat the process. If the problem persists, then contact web hosting customer care.
Conclusion
YouStable offers 24/7 customer care services to the new and existing customers, so do not hesitate to contact us. If your account has limitations, then adding a new domain can have an issue.