Namecheap is a popular domain, web hosting, and SSL certificate provider. Every company has flaws, and Namecheap is no exception to it, and we are going to show how to Domain transfer from Namecheap to YouStable in a few clicks.
Transferring products from one web hosting to another is easy with Namecheap and YouStable web hosting company.
1. Unlock Domain from Namecheap
First, Namecheap customers have to unlock the domain from the registrar, and we will guide you through it.
Step 1: Login to the account with correct credentials.
Step 2: Complete the captcha to prove that you are not a robot.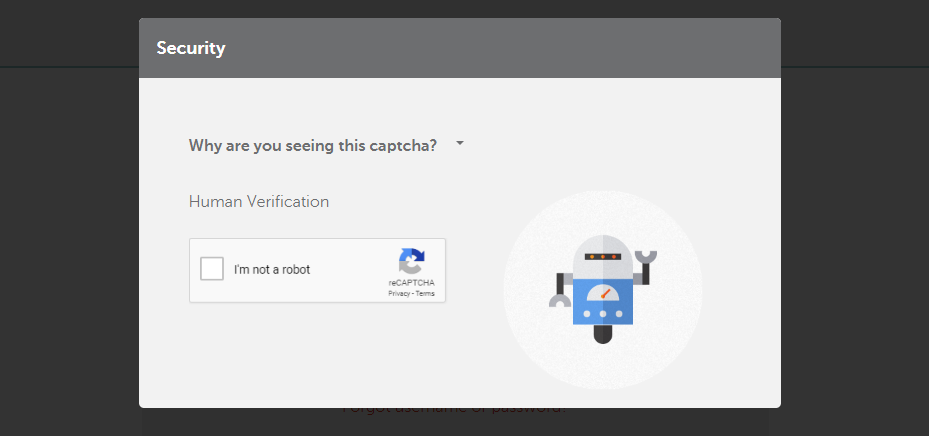 Step 3: Now, click on the "Domain List" and then it will show the number of domains registered with this account.

Step 4: Click on the drop-down menu, and then select "All Products" to view all options.

Step 5: Click on "Manage" to view advanced options.

Step 6: In the advanced options, you have to click on the "Sharing & Transfer" to view domain unlock button.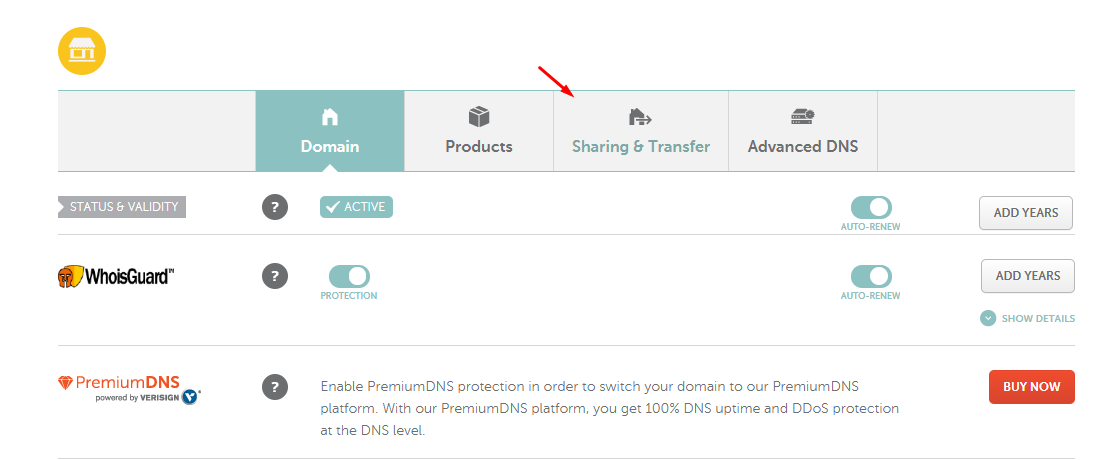 Step 7: Scroll down all the way to the bottom, and you can find the "unlock" domain button and click on it. It takes a few moments for the Namecheap to unlock a domain, and then click on "AUTH CODE."

Step 8: The Company takes a quick survey to learn more about the transfer reasons. Give an appropriate reason, and then click on "Send Code" for Auth Code.

2. Domain Transfer
Step 9: Go to YouStable official site and register a new account or log in to an existing account.

Step 10: Now, enter the domain name in the empty field, and then click on "Transfer" to start the process.

Step 11: Enter the "Auth Code" the second empty field, and then click on "Add to Cart" to continue.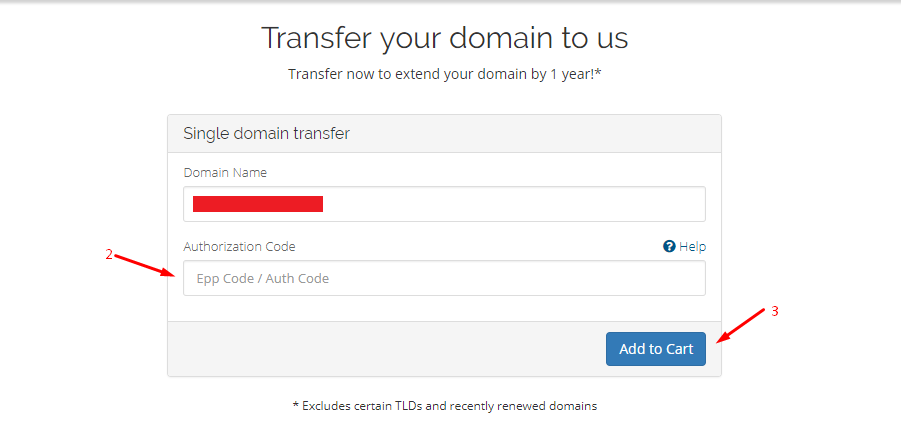 Step 12: You can add Nameservers of the web hosting, or you can continue.

Step 13: Take a quick look the cart and added products, and then click on "Checkout."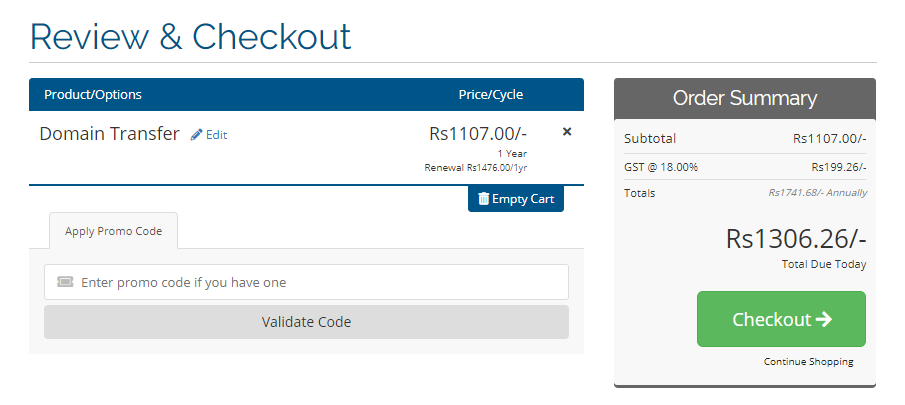 Make the payment, and the domain transfer process begins. Keep in mind that Namecheap allows the users to cancel the new request in nine days or ten days as part of the canceling period policy. The domain will not transfer immediately, and the users have to wait for ten days.
The domain transfer process duration is universal, and it applies to every Registrar in existence.