WordPress Google Ad Sense and Google Analytics Plugin exists earlier in WordPress Store however seems unavailable from long time. Google launched a new plugin "Site Kit" which pulls out reports from multiple services of google e.g., Search Console, Ad Sense, Analytics, PageSpeed Insights and show all reports at one place on the dashboard of your wordpress website.
Sit kit helps bloggers and professionals in analyzing what's happening on their website. Its one of the best plugins which provides all basic information you need about your site. It makes it easy to know how many new visitors discovered your site, which page is being searched the most with lot of useful data for the bloggers, or professionals.
Without this plugin, you have to log into different google services and view reports individually, however, Sit Kit plugin gives you all the reports in a centralized dashboard of your website. All credit goes to google for making this pluggin which allows no more switching between different browser tabs.
Lets see how easy it is to install & Configure:
1) Open your WordPress dashboard using domain.com/wp-admin.
2) Click Pluggins at left pane – Add New – type Site Kit and hit Search. You will get "Site Kit by Google" by Google.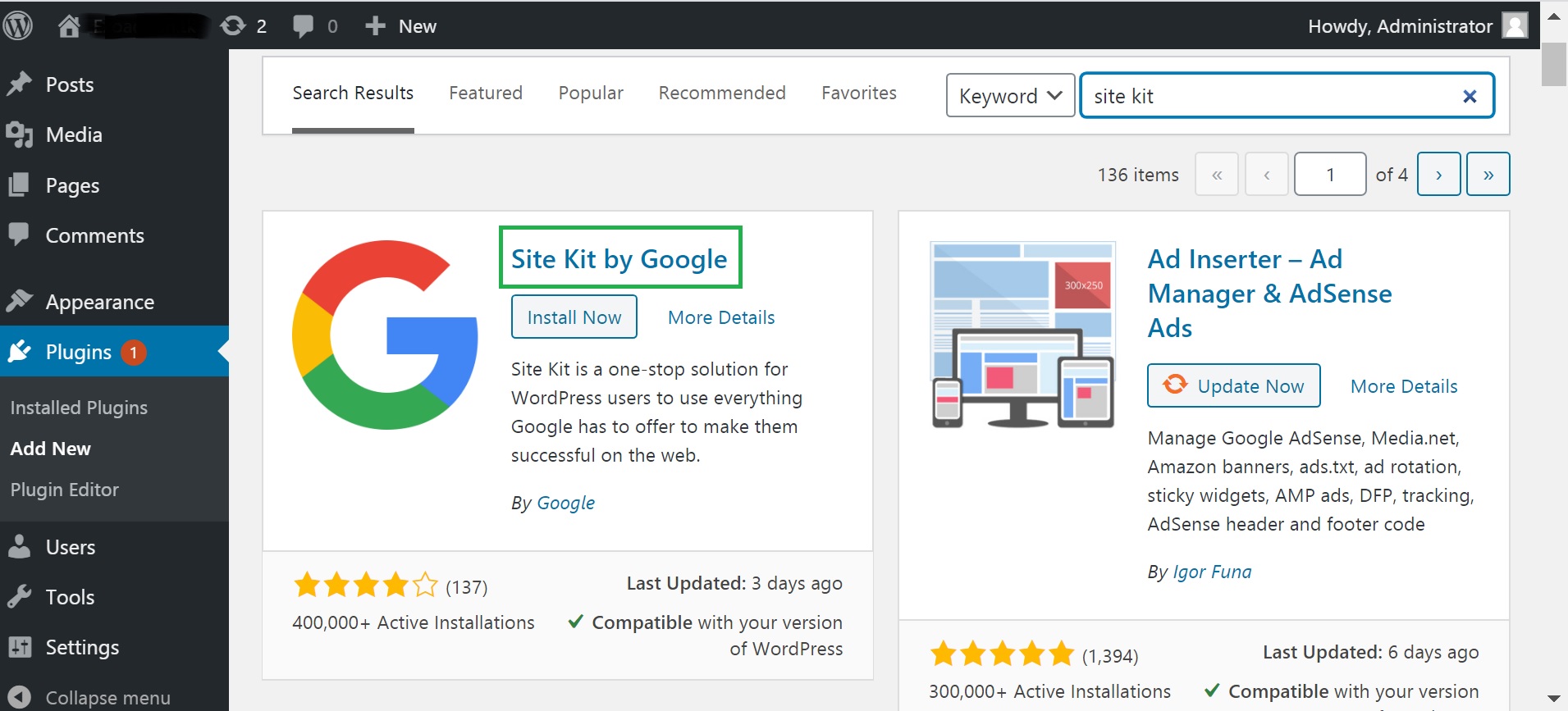 3) Install & Activate it.
4) You will find Sit Kit appear at left pane of website dashboard. Click Start Setup.
5) You need to enter your Google Sign-In Credentials which you use for Google Search Console, Analytics and Ad-Sense. For each individual Services, you can have different google accounts. E.g., if you have Google Ad-Sense with different Google Account, you can connect to individual services with different accounts easily.
6) Initially it configures Google Search Console. If your site is not added to it, I higly recommend it to add as Google crawls the search results from the websites which have been added in its search console.
Site Kit wants to access your Google Account. Click Allow at bottom of the page.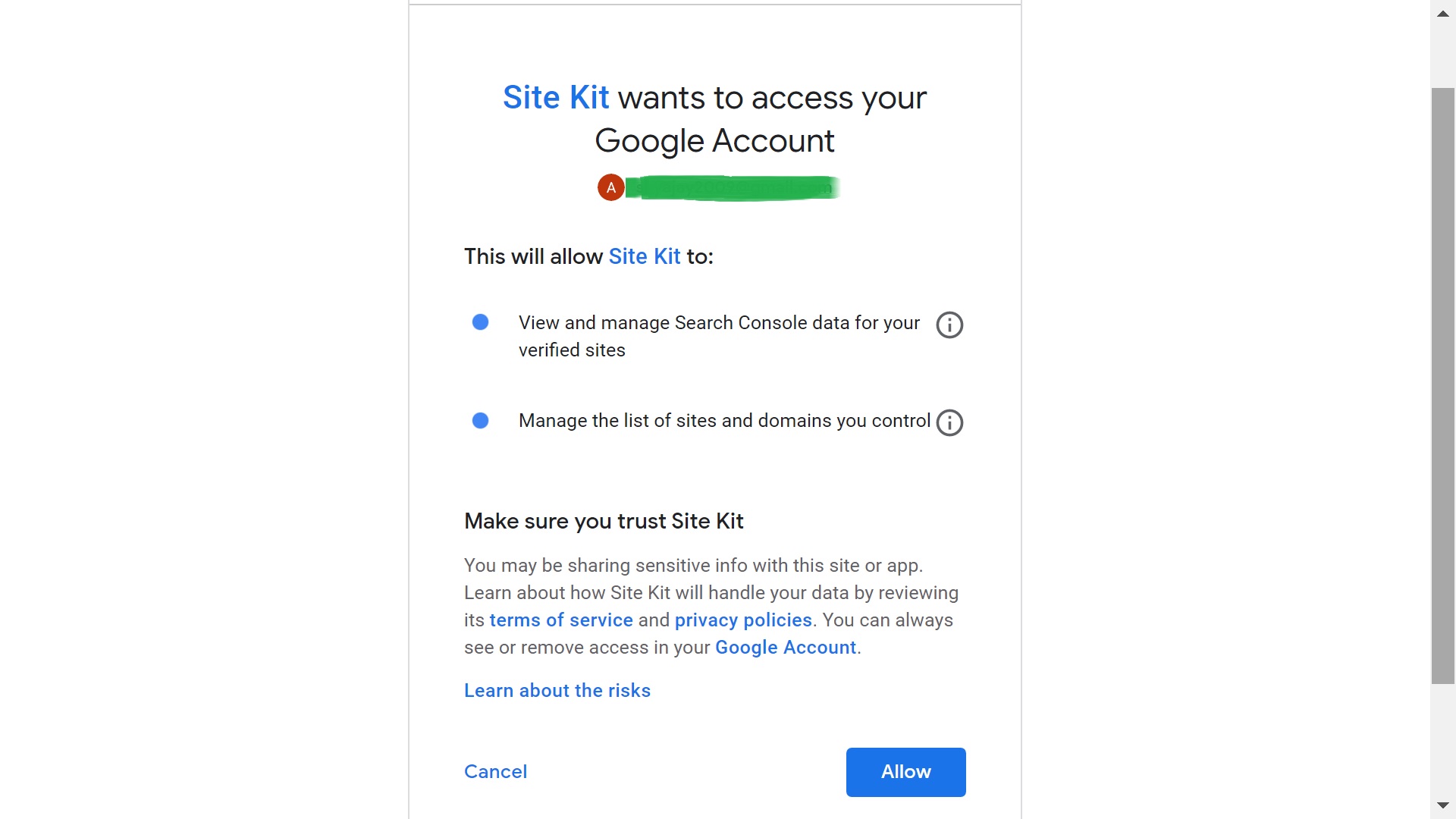 7) Verify Site Ownership to Google. Click Proceed.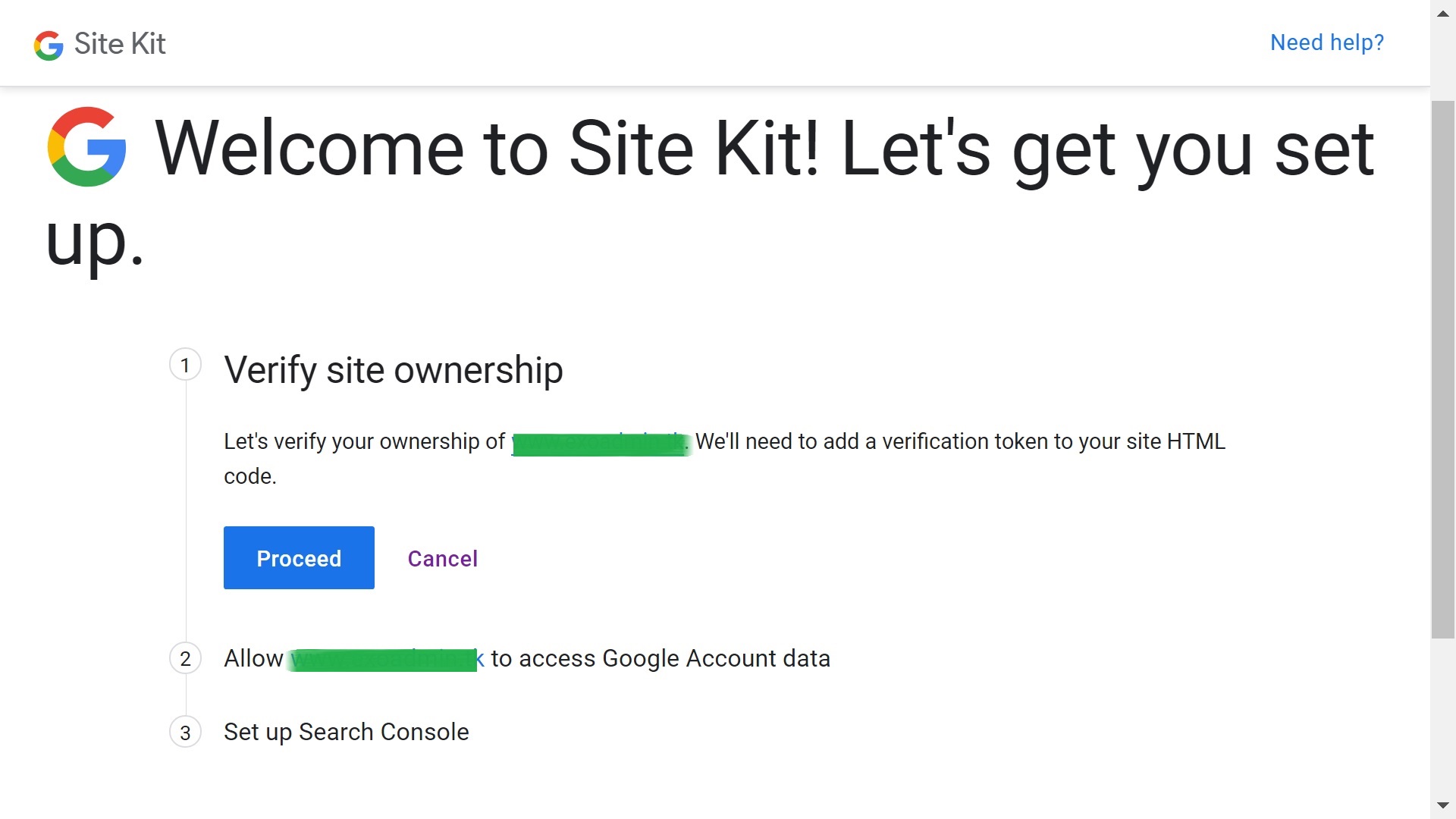 8) Allow your website to access Google Account Data. Click Allow.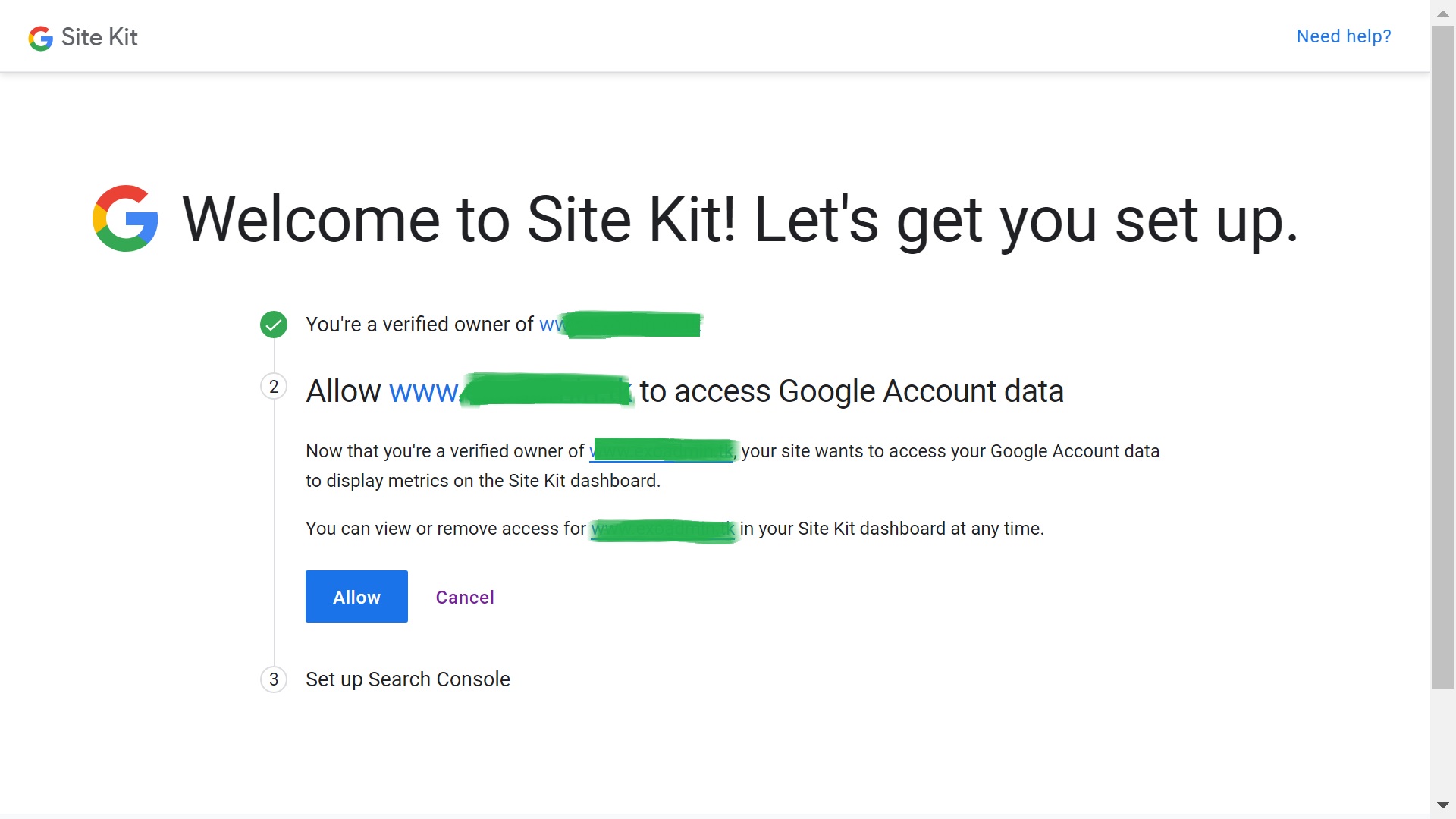 9) Add Site in Google Search Console.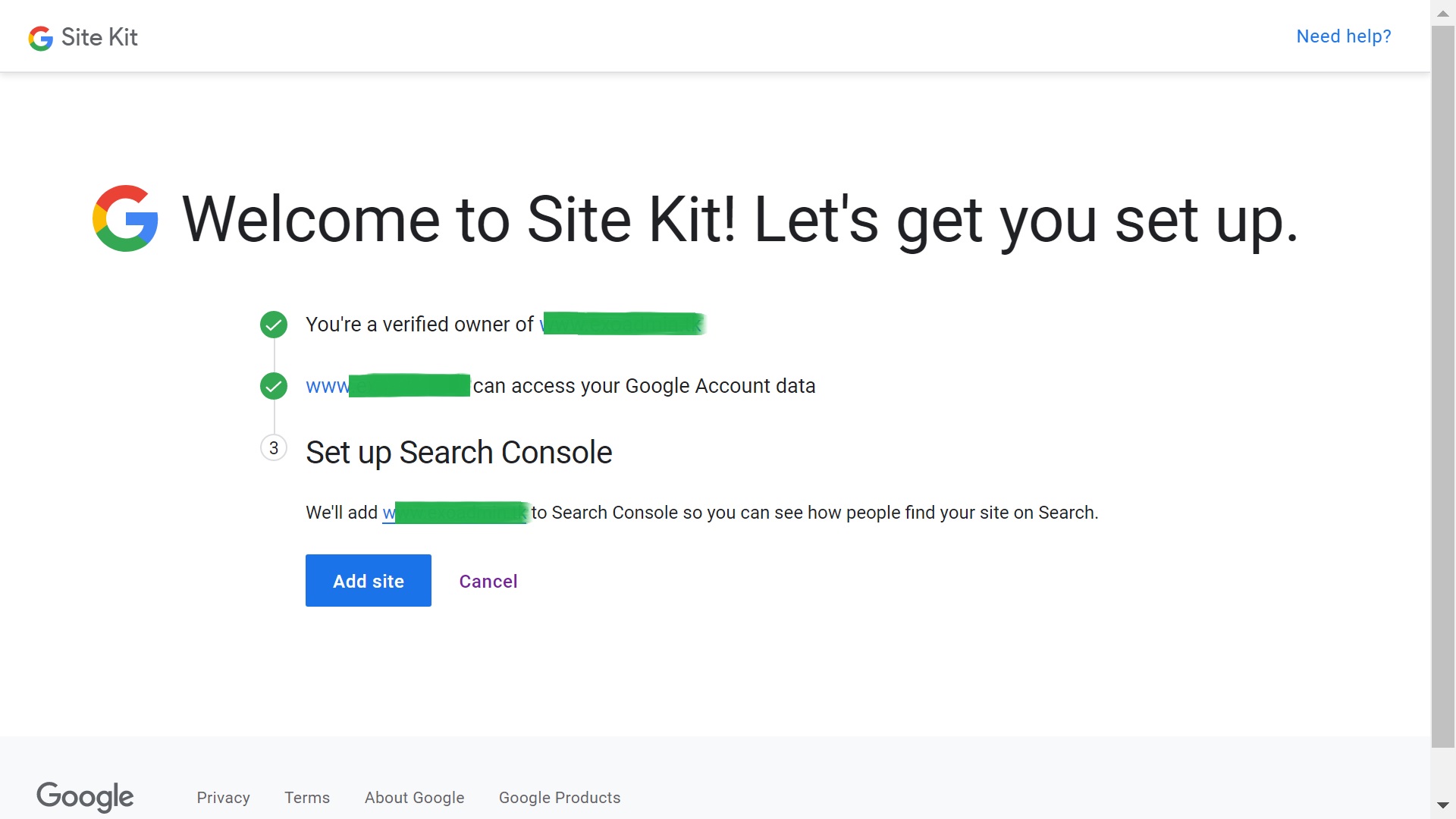 10) Once your site will be added, it will ask you to Go to my Dashboard.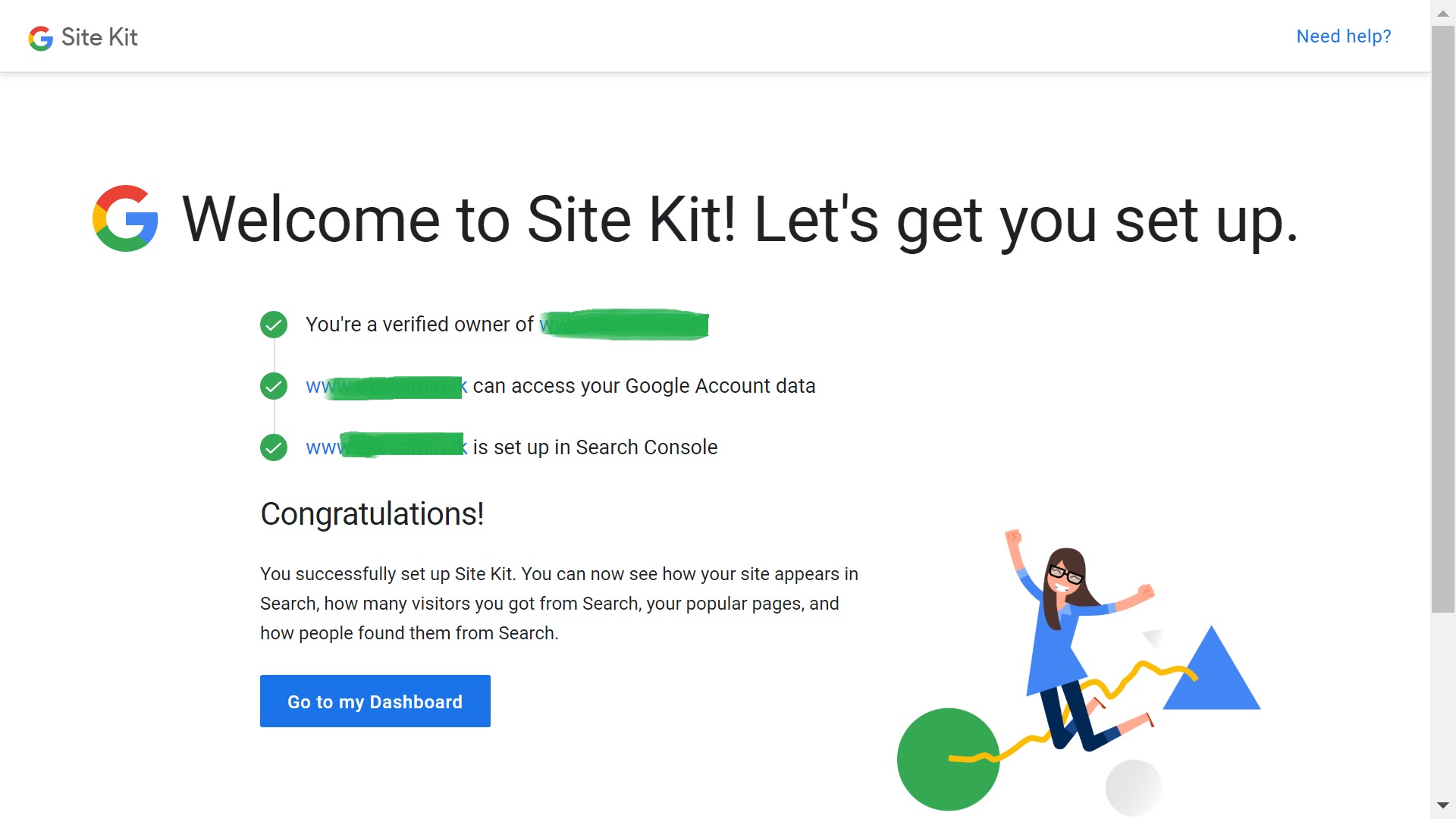 11) Click Site Kit – you will find Search Console Connected. Similarly you can connect other services like Ad-Sense, Analytics, PageSpeed Insights and get all reports at one place.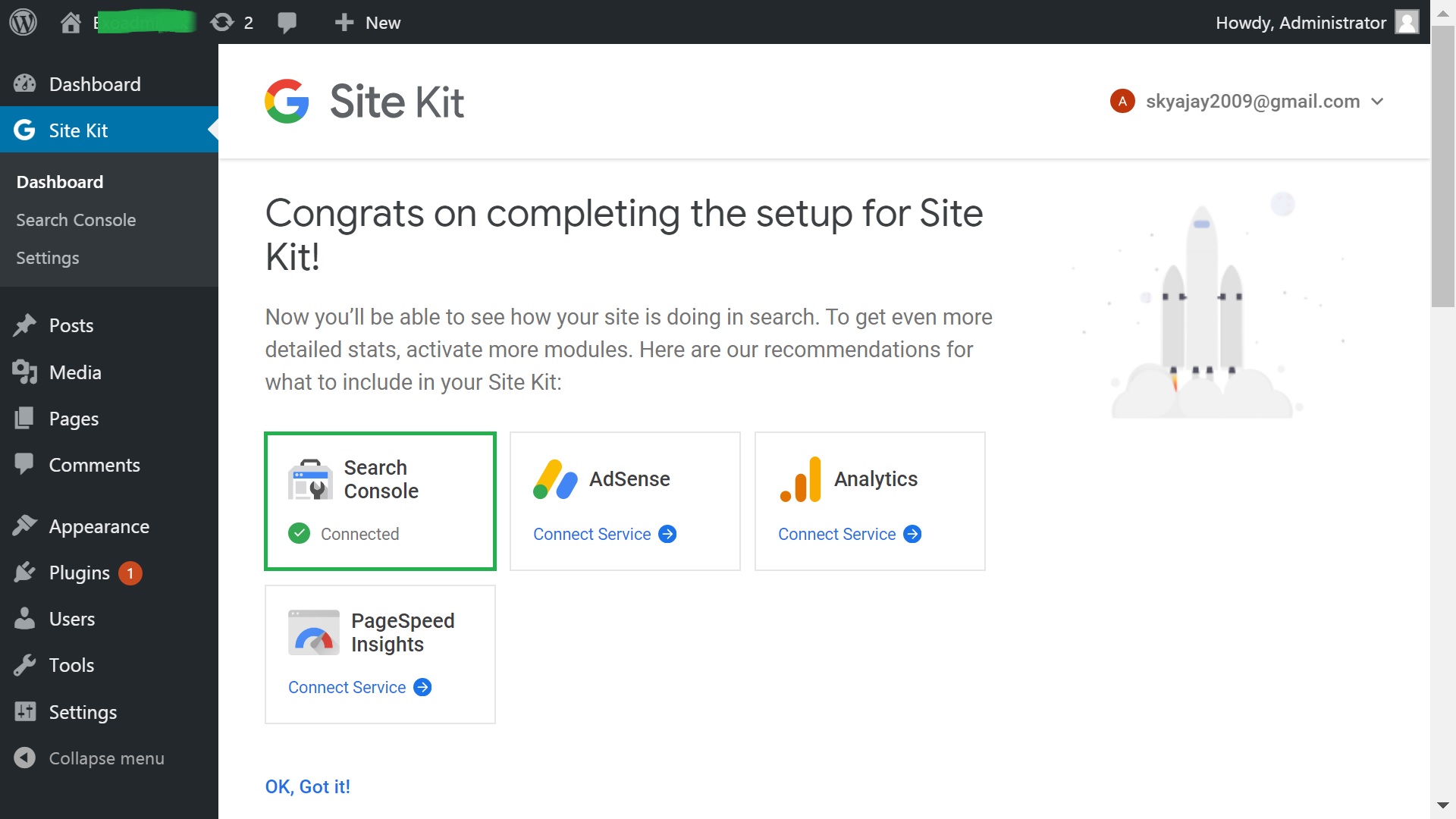 Note: Google may take some time to crawl and collect data from your website if its recently added to any Google Services.
Summary
Site Kit is a very useful WordPress Plugin for consolidating reports from multiple google services connected to your website. After installing it, you don't need to open multiple browser tabs and check the performance of your website. Its useful both for both bloggers and professionals. Do give it a try as its available free of cost from Google. I hope this plugin will help you save a lot of time and will give you desired results quickly.
If you face any issues while using Site Kit, do let us know in the comments below. Thankyou for reading our blog.