Google Analytics add greater value to the site founder, who is aiming to offer better content and improve the current standpoint of the services, product, and application.
What is Google Analytics?
Google Analytics is a free tool available for the website administrators and SEO team to understand the traffic and loyal visitors in a different perceptive. Google invented the tool, and it is available for free because they want to understand the behavior of the traffic as well.
Yes, you will be sharing some of the details with Google, so they can use it to make the search engine better and utilize the information for other project or products. Keep in mind that Google does not avail a tool for free and expect nothing return.
How to add Google Analytics to WordPress or HTML site?
First, you have to learn to add a new site to analytics tool, and I will take you through it.
Step 1: Type the URL "analytics.google.com" in the clipboard and hit enter.

Step 2: Enter an existing Google account, or you can create a new account to add GA.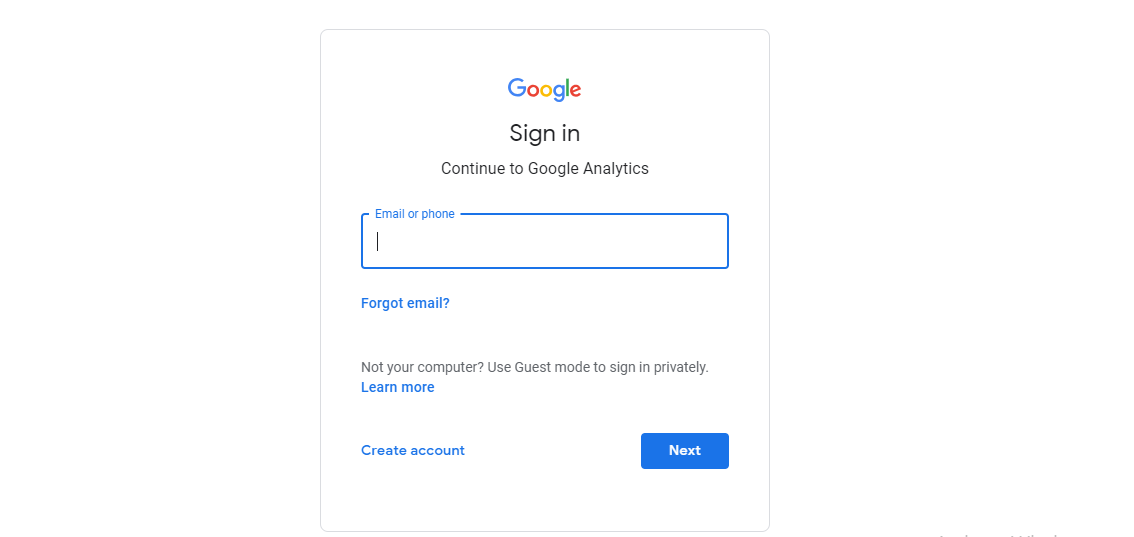 Step 3: In the home dashboard, click on "create account" and then add a website URL to generate a tracking code.

Step 4: Fill in the empty fields.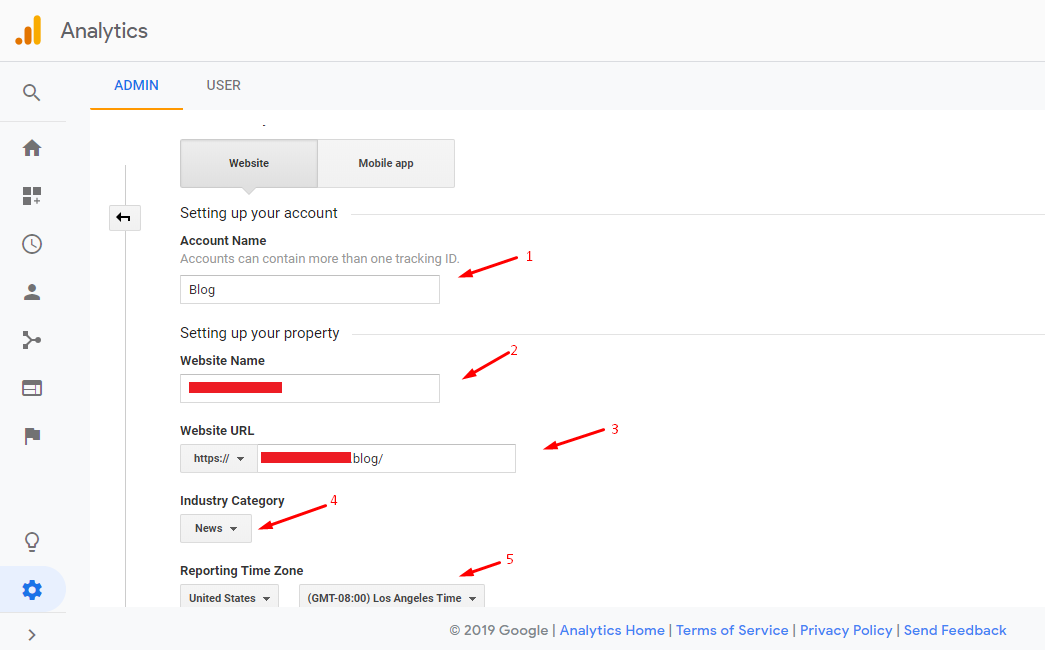 Type account name such as "Project One" or anything else.
Type the website name and for example "YouStable" but do not add dot com to avoid confusion.
Enter the domain URL.
Select the category like Games, Entertainment, News and more.
Select the time zone.
Step 5: Scroll down to the end and then click on "Get Tracking ID" and it will take you the property page.

Step 6: Terms and Policy notification pop-up on your screen and click on "I Accept" to proceed further.

Step 7: You have to two options, copy the UD ID or copy the entire code.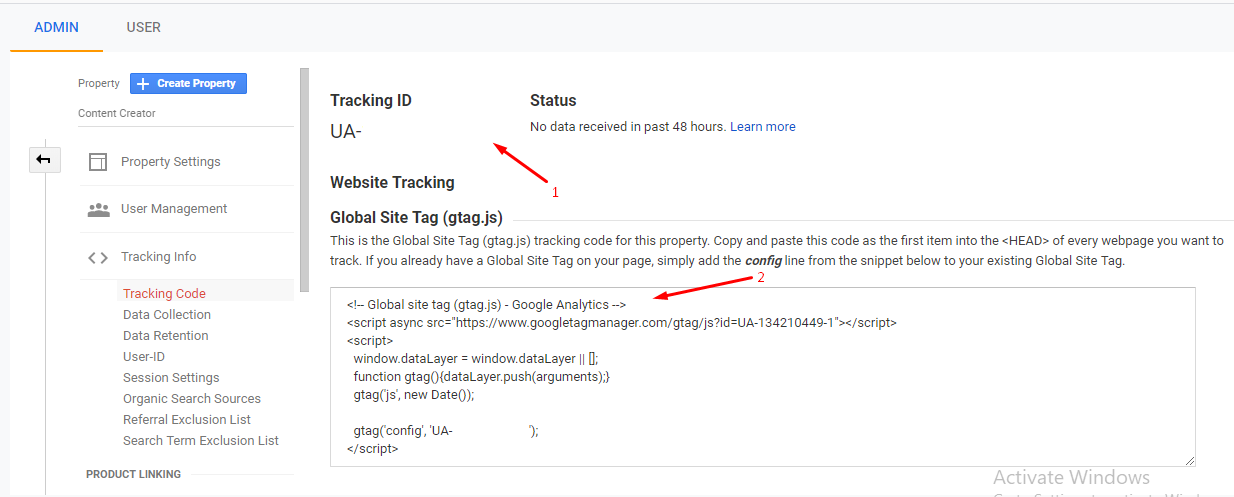 In case, if you are using a plugin, then tracking UD ID comes into play, and if you are going to paste it in an HTML site, then copy the below code.
Step 8: Login to the WordPress site and install All in one SEO plugin. Paste the Google Analytics UD ID in the empty field.

Step 9: If you are using an HTML based site, then paste the entire code in index.html or index.php or footer.php. Overall it's your choice, and Google Analytics will begin tracking the visitors.

The tool takes 24 hours to start showing results on the official page.
Conclusion
Google Analytics is a free tool, but it plays a significant role in tracking the visitors and understands the behavior. Make sure to let us know what you have learned about the site from GA in the comment section below.