What is Error 500?
An internal server error occurred by application, incorrect configuration and server issue can lead to error 500. The scenario, where the readers or visitors clicked or entered a specific URL, and the server failed to show the page or load the page is known as error 500.
Keep in mind that error 500 is applicable when one or two specific URL or pages are showing up on the screen. In case, if the error affected the entire website, then it could be something else. Contact the customer support team for more information, and YouStable web hosting offers 24/7 customer support.
Backup Files
At YouStable web hosting company, we consider backing up WordPress or files is a good habit. Humans make a mistake, and we cannot avoid the mistakes all the time, so backing up files is a good idea. We are going to list down solutions for the problem so that you can take a deep breath.
We are going to fix the problem internally because it is an internal error caused by incorrect configuration or something might have messed up in control panel.
1. Increasing PHP Memory Limit in WordPress via .htaaccess File
Step 1: Login to the cPanel administrator account with correct credentials and then click on "File Manager." Click on Settings > Show hidden files > Save to complete the settings.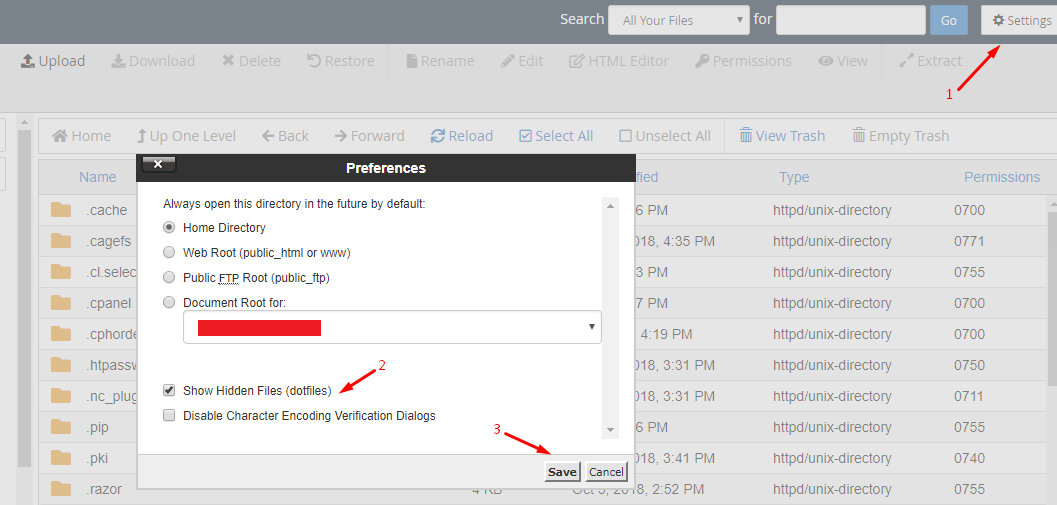 Step 2: Go to PUBLIC_HTML and click to select .htaaccess and right-mouse click to Edit it.

Step 3: Now, add the following codes below.

By adding the codes, you can increase the limit of the memory.
2. Increase Memory Limite from WP-Config File
If the website powered by WordPress, then users can increase the limit of memory. The "wp-config.php file" can be found in the file manager > website folder > wp-config.php file.
Add the following code in the file by editing it. It will increase the memory of the library, and you won't have any issues with error code 500.
3. Increase Memory Limit from PHP.ini File
Follow the first method to access the file manager and edit the files.
Go to cPanel > File manager > php.ini and paste the following code to increase the memory limit.
Conclusion
If the problem does not resolve after adding the following codes, then contact YouStable customer care support team. Non-YouStable customer contacts the respected web hosting support team using helplines.