WHMCS is a control panel for reseller web hosting accounts. Millions of resellers utilize the featured control panel on a daily basis, and the platform has new account holders every single day. Mastering the control panel is an essential part, so we are going to move the user's one step ahead by teaching how to reset WHMCS password.
Requirements to Reset WHMCS Password
Allow us to list down the number of WHMCS password reset requirements, so you don't have to struggle or fail to reset the password.
Username or registered email address of the account.
Access to the registered email client inbox to verify the identification.
An active internet connection.
Unfortunately, you don't have any other alternative options to reset the password. In the worst case scenario, you can contact the reseller account provider support team for further support. The reseller account provider like YouStable holds master key to all accounts.
Reset WHMCS Password
Now, you are ready to reset the password of the control panel.
Step 1: Go to the login page. In the login page, you have "Forgot password?" option, click on it to proceed further.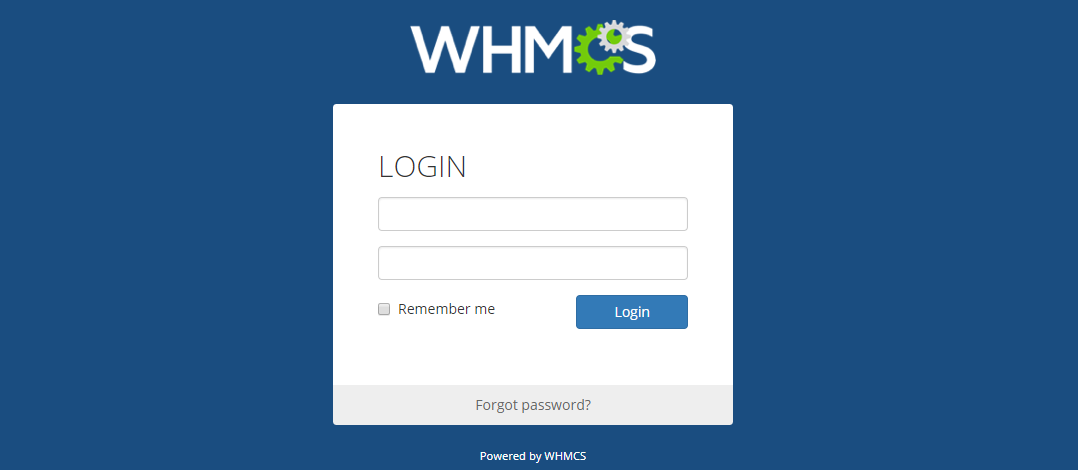 Step 2: Enter the username or email address associated with an account in WHMCS. Read the security code, and enter the code in the empty field to confirm that you are not a robot. Now, click on "Reset Password" to send an email with a password reset link.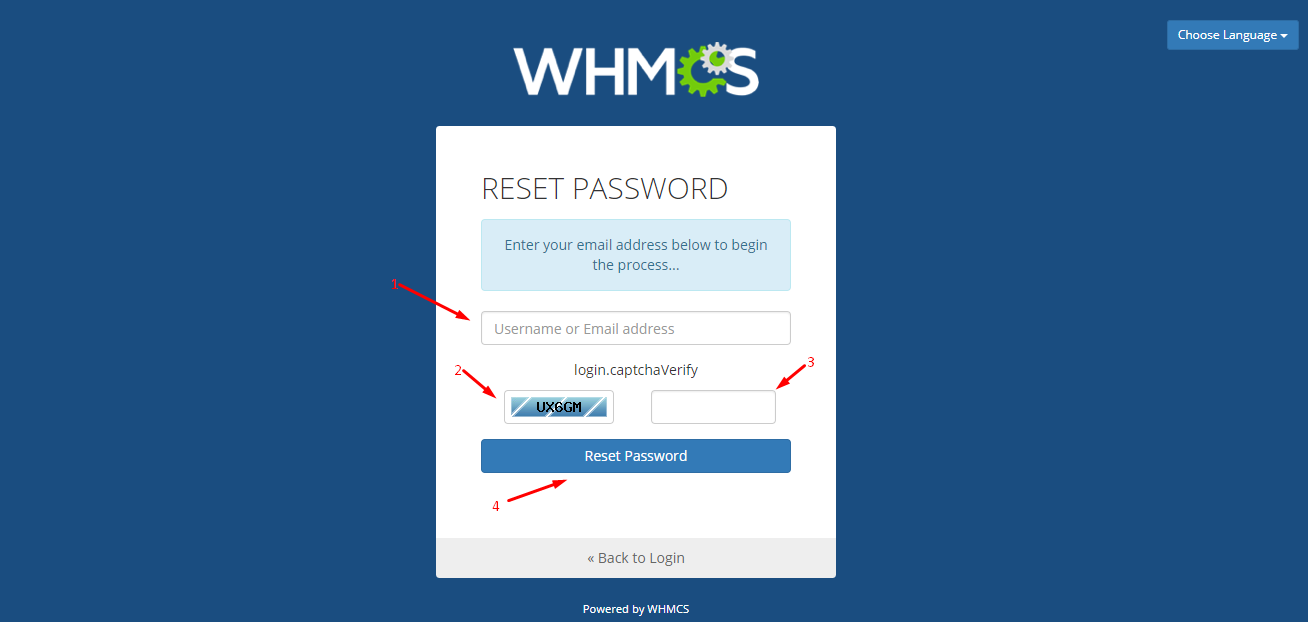 Step 3: Take a moment to check the "success" notification, and it confirms that a password reset link has been sent to registered email address.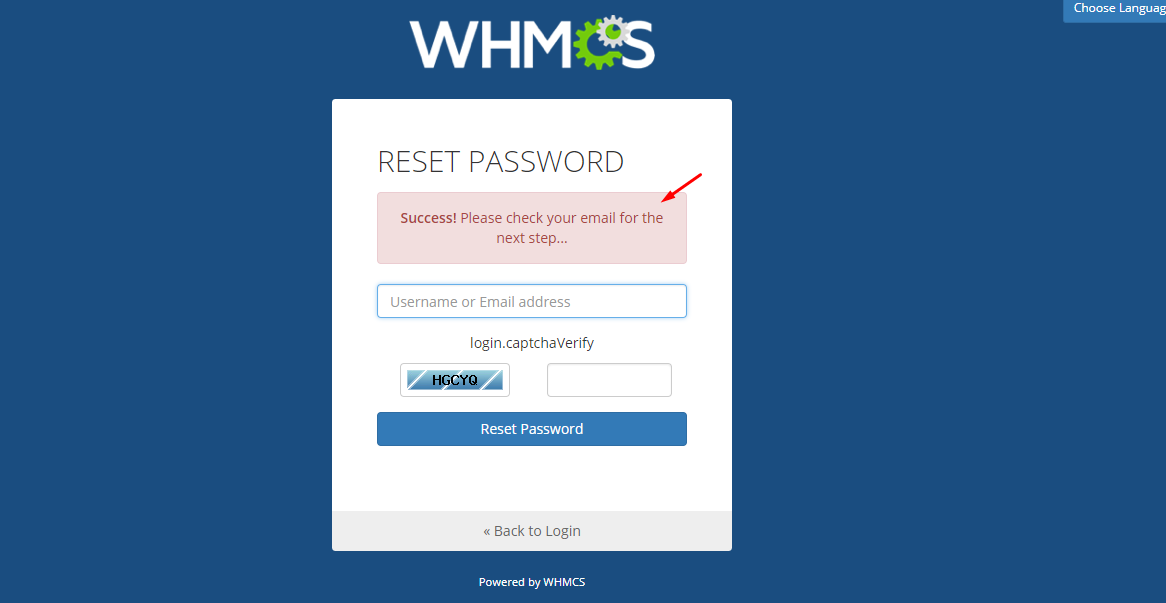 Step 4: Login to the registered email account to open the email sent by WHMCS and click on the password reset link. A window opens automatically and enters the new password and re-enter the password to regain access to the reseller account.

We apologize because we choose not to show the password change procedure due to security reasons. But, the steps remain the same and follow my lead to reset the password successfully.
Conclusion
WHMCS (WebHost Manager Complete Solution) resetting the password is an easy task when you have access to the registered email address. In case, if you are unable to remember the registered email address or unable to access it, then contact the provider for support.