An HTML and HTML5 website adds greater value to the founders when they have developers on their side. Learning a few things do save a few bucks, and it helps the users to gain more knowledge in the knowledge bank.
We are going to show, How to upload HTML website to cPanel in a few clicks. Our developer's team recommends using the FTP transfer method because it avoids errors and complexity.
How to upload HTML website via FileZilla
If you have not heard of FTP transfer, then you are living in a cave. FTP stands for File Transfer Protocol that lets the user transfer the files to server or web hosting in a few clicks.
Step 1: Create an FTP account in cPanel account.
Step 2: Configure the FTP program, so you can start working on it.
Fortunately, I have covered the two topics so that you can make the most of it.
Step 3: Fire up the FileZilla and connect to the server.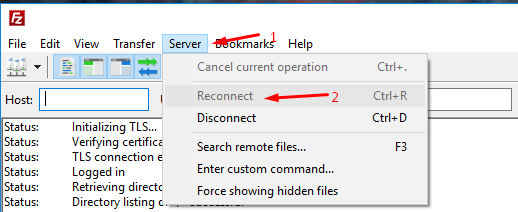 Step 4: A certificate generated for the purpose in a previous tutorial, and it notifies that we are using an unknown certificate. Ensure that you are using the right certificate to secure the connection, or invaders can attack the site.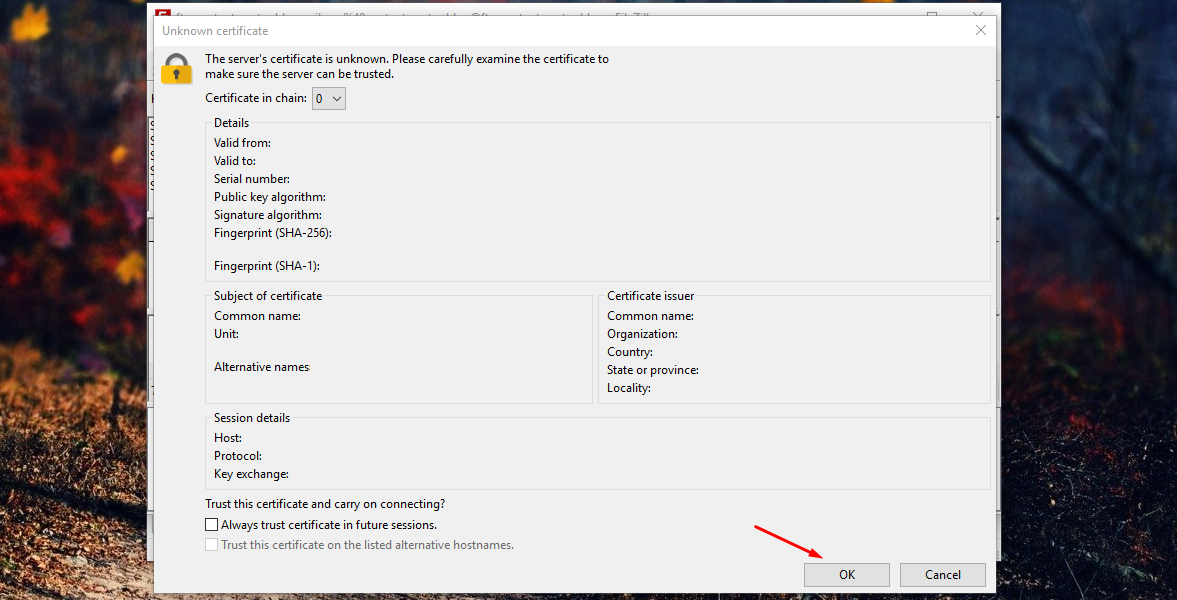 Step 5: An active internet connection is needed, and then monitor the status.

Step 6: I have uploaded a snapshot below that shows you a location, and you have to Drag & Drop the folder in it. A good uploading speed will matter a lot in this situation, so make sure to have a decent internet connection offering decent upload speed.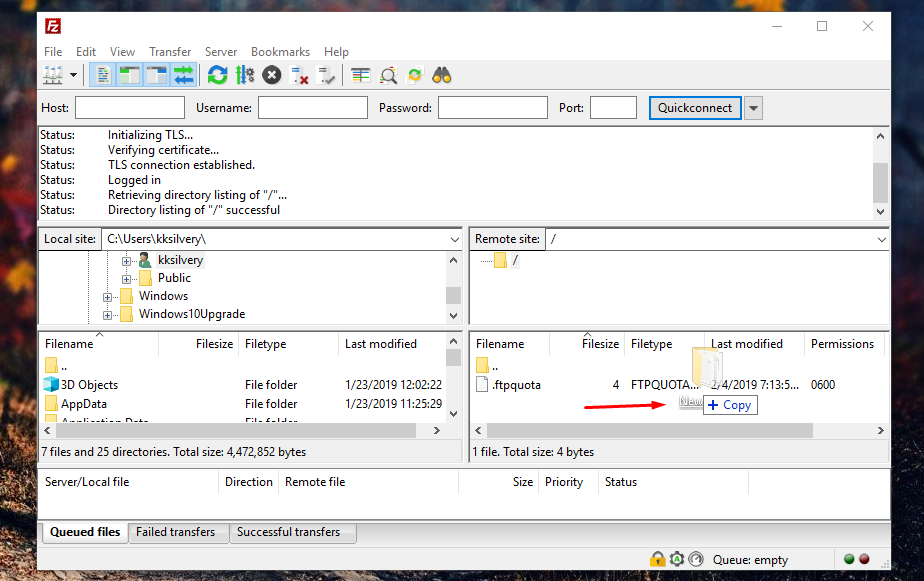 Step 7: In the status bar, you can monitor the upload percentage. Once the folder upload is complete, then you can access the folder in the FTP directory.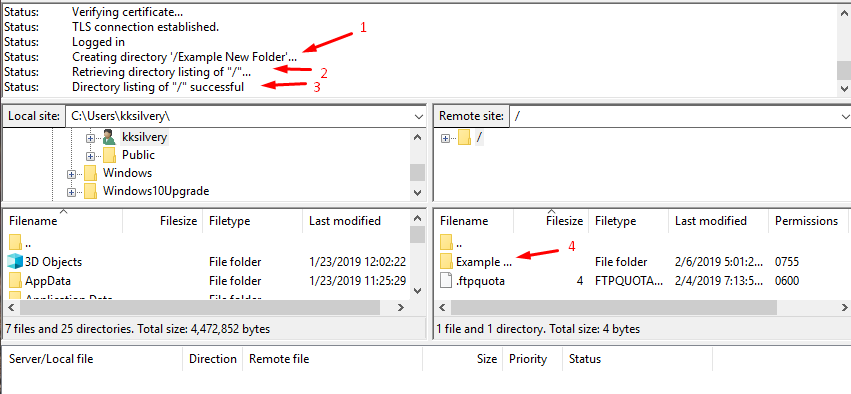 Step 8: In case, if you want to delete the folder, then right-mouse click for more options, and then delete the file or folder.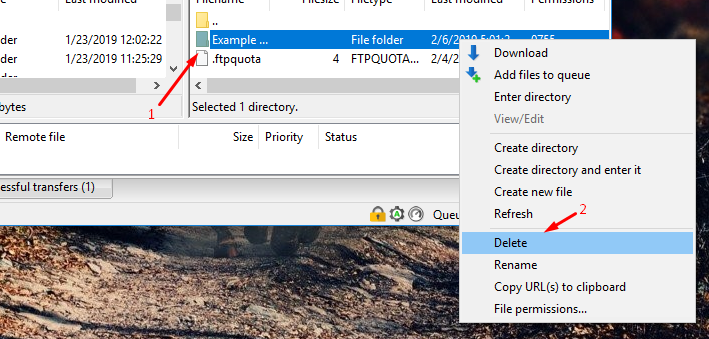 It takes a few minutes to learn about the FTP accounts and FTP transfer. You don't have to be a genius to implement all techniques and methods.
Conclusion
In case, if you have doubts and errors on your screen, then leave a comment below to reach our team. We typically reply within a few hours. YouStable offers cPanel web hosting, so the technique and steps apply to our accounts as well.