I am wondering how to change MX Records and Email Routing in cPanel? YouStable is offering cPanel web hosting to the new and existing customer, so it should not take more than three minutes to complete the process.
First, we are going to change or add MX Records.
Second, then we move to the Email Routing settings.
Everything can be done from the cPanel.
What is MX Records?
MX stands for Mail exchange, and they exist to tell the agents, where the emails should be delivered. By setting an MX Record, you tell the control panel to send the incoming emails to a specific domain inbox. MX Records ensure that the incoming emails or outgoing emails are delivered.
1. Change or Add MX Records
You must have correct credentials of the control panel, so you can log in to access the functions.
Step 1: Login to the control panel.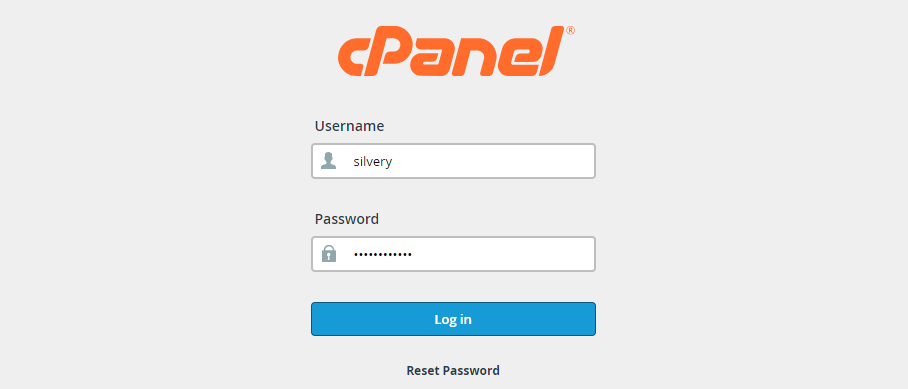 Step 2: Type "Zone" in the search bar and then click on "Zone Editor." In the classic or other cPanel themes, you can find the Zone Editor init as well.

Step 3: Scroll down, and you can find out about the MX Records, and then click on it to begin the process.

Step 4: Set a priority and destination, and then click on "Add an MX Record" to complete the process.

If you are looking for values, then contact your web hosting customer care to learn more.
What is Email Routing?
Every incoming email has to go through spam filtering service to ensure that emails are clean and ready to send in the inbox. Email routing is an advanced feature that lets the users copy or redirect emails and it ruled by customized rules. Users can set the rules for incoming, outgoing, and set other parameters.
2. Change Email Routing
Do not log out of control panel because we are going to need it to change the Email Routing.
Step 1: Type "email" in the search bar, and then click on "Email Routing."

Step 2: Now, select the domain, in case, if you have multiple domains connected to the same account.

Step 3: Make sure that "Local Mail Exchanger" is marked, and then click on "change" to make final changes.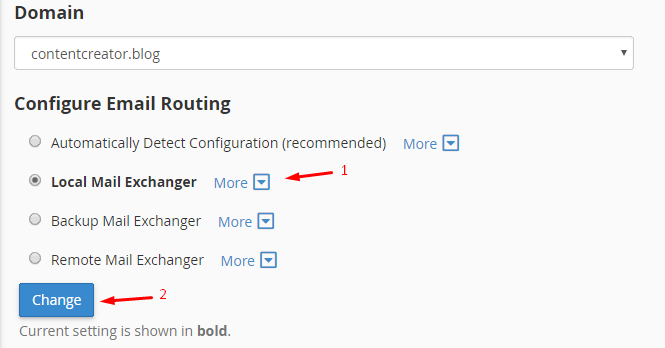 The entire process has completed.