An SSL Certificate is an important aspect today, but several website founders are using HTTP embed content on the site. Unfortunately, SSL certificate does not allow HTTP based content on the site, and it happens a lot with websites that have images hosted on other unsecured servers.
Remove SSL Certificate from cPanel Account
YouStable web hosting packages come with cPanel as a control panel so that you can have full control over the website. If you are a YouStable customer, then we got you covered in this tutorial.
Step 1: Login to the cPanel account with correct credentials to proceed. YouStable web hosting company sents you an email with the credentials to registered email address.
Step 2: Type "SSL" in the search bar and then click on "SSL/TLS" appearing in the search results.

Step 3: Scroll down until you find "Install and Manage SSL for your site" and under it, click on "Manage SSL Sites" to view more options.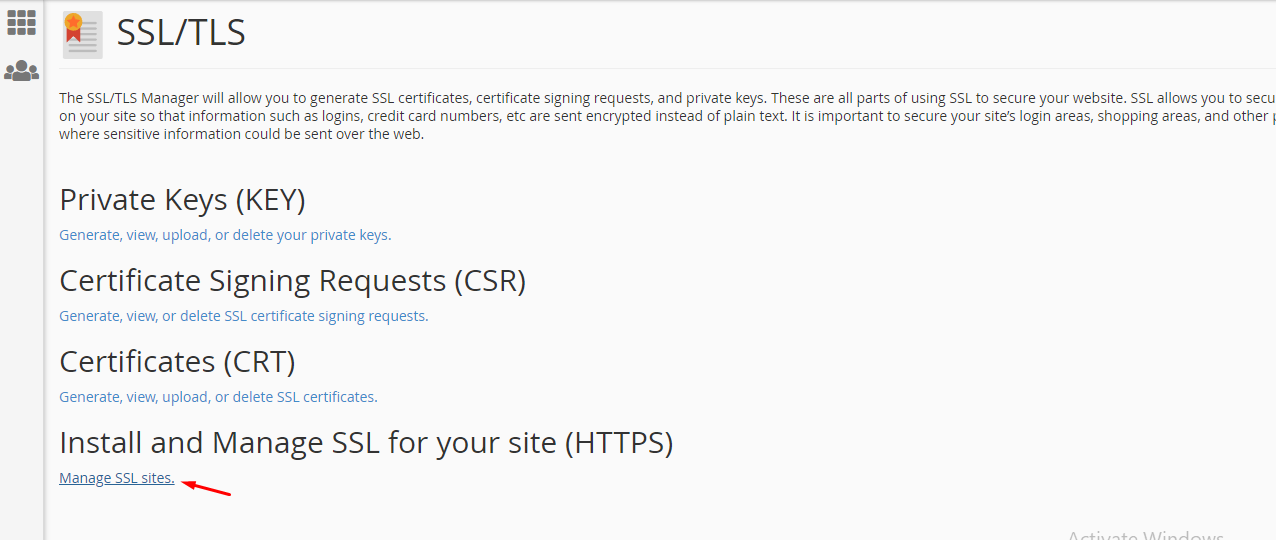 Step 4: Currently, I have one domain connected to the web hosting account, or you can select the domain on the same page as well. Click on the "uninstall" option in the page, and the SSL certificate uninstalled from the site.

That's it.
Conclusion
Do not worry about adding and activate SSL certificate back to the site again. Users can contact the customer care for more details and assistance to add the SSL certificate to the site again.