Are you someone looking for some useful information on how to select the right CMS for your website? Guess what! You've found just the perfect place for all the important things you are looking for.
If you do not have any specialized technical knowledge or skills but want to build and run a website of your own, CMS may be the solution for it.
It will enable you to make and run a website speedily and quite easily too.
Keep on reading further to know all about what CMS is and the rules you should have knowledge of before you select one.
What Is CMS?
CMS is an abbreviated term that stands for Content Management System. CMS or Content Management System is a computer software application that helps in building the basic infrastructure of a website. The application also helps to create, edit, publish and manage the content on the website.
CMS is considered to be very important as about 68 million websites or more around the world are built by using it.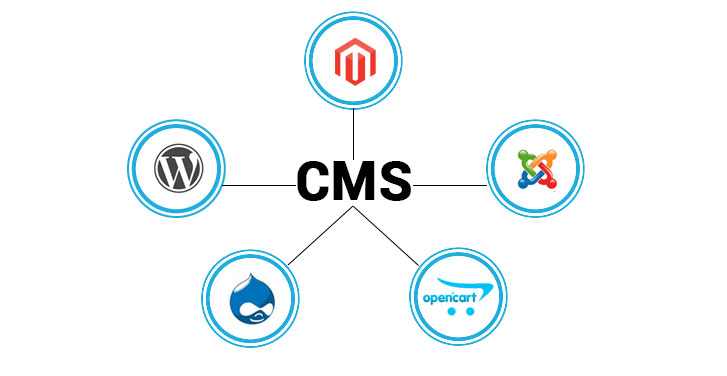 Content Management System allows multiple contributors or website developers to focus on the customer-related area of the website. The content and data present in a CMS is commonly stored in the database and is displayed over in the form of a presentation layer built around a set of templates similar to a website.
For anyone with limited resources and technological knowledge, CMS might be the solution to develop a website quickly and easily. This application is an easy-to-use graphical interface that allows the user to create, design, edit, modify, manage and remove the content on their website.
A website that is developed by using the Content Management System is called a CMS Website. A CMS website is a website that is built without any need of having to write any codes. That's what makes the development of a website using CMS such an uncomplicated and fast process.
Why Should You Prefer CMS Over Custom Websites?
Now that we have already mentioned what a Content Management System is and also some of the benefits of using it, let us go further into understanding the specific reasons to prefer CMS over custom-built websites.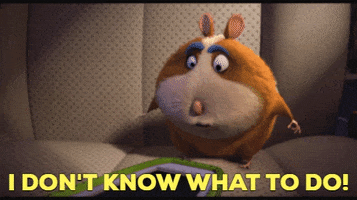 The collaborative nature of CMS gives it a major advantage. It means that multiple users can log in to work together, plan, arrange or maintain the content that would be published.
A number of users can access CMS from almost anywhere because it usually has a browser-based interface.
The second key benefit the user gets by using CMS is that even if the user is a non-technical person and does have the knowledge of programming languages, CMS enables them to create, run and manage the content on the website with ease.
The usual content management platform has drag-and-drop editors which allow them to upload images, enter texts and design the web page even if they do not have commands on computer programming languages such as CSS or HTML.
If any company starts using Computer Management System (CMS) for creating their website or publishing some web pages, it reduces their dependence on the front-end web developers who are typically responsible for making required changes to the website. Now the company can publish the web pages faster and much more conveniently.
Likely, a website is divided into two categories – the first one is called a static website, which will mean that all the updates that the site will require to have will need to be hardcoded by using the technique of standard web programming.
The second one is that you might already be using a content management system so that you can make dynamic updates on the site effortlessly by yourself.
Along with the countless benefits of using CMS, it also saves the time, money, and effort of the user. In fact, using a Content Management System (CMS) can turn out to be one of the most beneficial investments for your business online.
To help your site get a better rank over the major search engines, CMS offers a lot of tools and plugins.
Maintenance and development of a site demand a major expense because calling a web developer or designer for managing and making frequent changes on the site can cost a lot. You will also have to wait for a few days before you can see the changes on the site live.
Having a Content Management System will allow you to make changes instantly by yourself so that you no longer have to rely on web designers or developers for frequent, everyday management. That's how investing in CMS can save both your time and money.
12 + Golden Rules While Selecting the Right CMS
Below mentioned are some of the rules you can go through in order to have a better idea about what you need to look for while selecting the right CMS for your site.
1.    Make Sure Your CMS Is Scalable: In regards to scalability, you need to know what is the capacity of your system. Know if the web CMS you're choosing has any limit on the number of web servers it supports, the number of documents, or file size. Also, clarify if additional software has to be purchased to increase the capacity after.
2. Don't Limit Your System to One Code: Even a great CMS could fail without proper programmers. So, prefer to go for a system that will allow your developer to use their strength in the programming language they prefer.
3. Support Is More Important Than Software: Besides choosing the right software, it is crucial to have the right support for your system for it to bring out the best results.
4. Choose a UI that Is Intuitive And User Friendly: It's important to choose a user-friendly interface especially if there is a team that will work on the system every day. This provides the team with a solution that is quick and easy to use and doesn't need proper technical training.
5. Recognize The Support System of CMS: Make sure to have a CMS that is capable of supporting new channels when you need it in the future.
6.    Flexibility And Customization: Choose a system that is flexible for the team to use and can be customized from time to time depending on the requirements of the site.
7. Performance: The design, management, and success of the site would depend on how well the system performs all the tasks.
8. Easy Third-Party Integrations: Marketing requires a solution that allows easy integration with content management tools, business intelligence tools, and Google Analytics to bring personalized content. Pick a CMS with robust APIs that allows easy third-party integrations.
9. No Coding Required: Coding and advanced technical knowledge are not required which makes CMS easy to use and saves time as well.
10. For Easy Update: The system you pick should be easy to update, design, and manage the content on the web.
11. Easy SEO in CMS: It should be easy for Google to crawl your website's pages for the site to rank in the top searches. Therefore, it is wise to choose CMS with proper SEO in mind.
12. Easy Management: You should have a CMS that makes the management of the content on your site easy to save time and effort.
13. Multilingual Support: CMS should offer multilingual support for your content so that it can reach a large number of consumers coming together from different places around the world on the internet.
Summary
Content Management System (CMS) is the perfect solution for the users who want to create their own site but are not so coding-savvy.
Thanks to CMS, users can now create, update and publish content across their website without any advanced technical knowledge.
If you are looking for a system that is budget-friendly and saves time, CMS is the solution for you.