Every online business company has a Spam Protection system installed. YouStable blessed the existing paying customers with cPanel so that the users can get the best manager in the world. Spam is a major problem for every online business, and it applies to Search Engine giant Google as well.
Yes, millions of people are spamming in one or other way. Usually, the business consumes the damage fed by the spammers. Email inbox suffers from mainly takes the damage, as you get emails from anonymous people. Email Marketing is one of the major reasons for inbox flooded emails from unknown people.
Enable Spam Protection in cPanel
The Spam Protection and filters are enables by default. However, we are going to look at other options as well and explore as well.
Step 1: Login to the control panel and type "spam" in the search bar. Click to open "Spam Filters" to explore more options.

Step 2: The option enabled by default.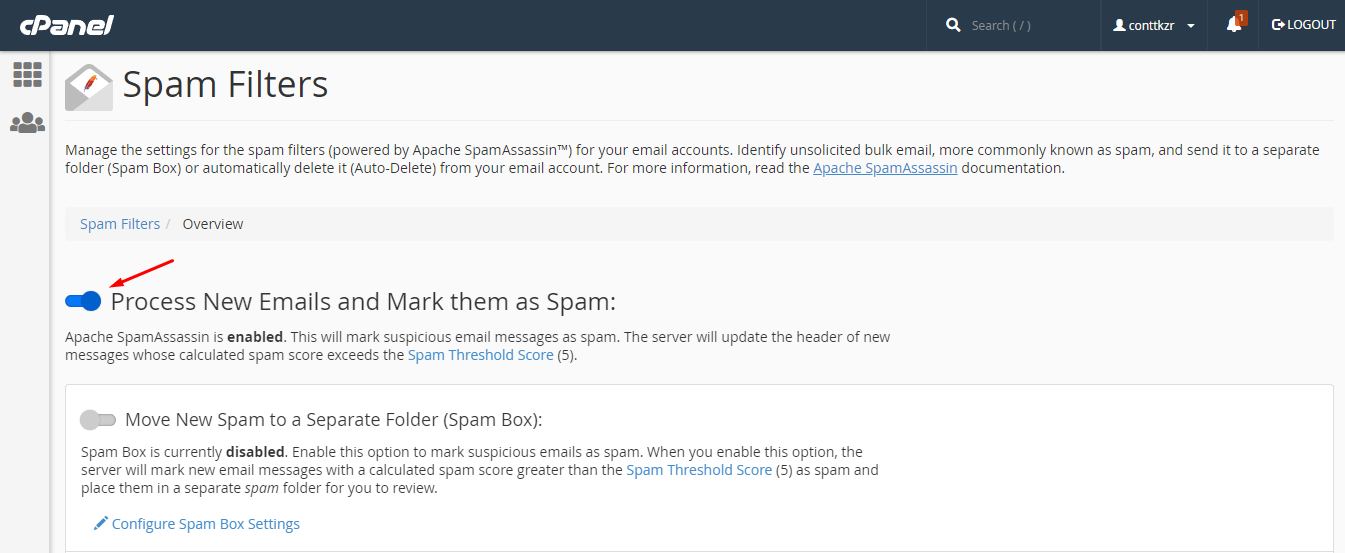 Step 3: At the bottom, you can click on other option as well, but it's your call. I have turned off the options because I don't need them.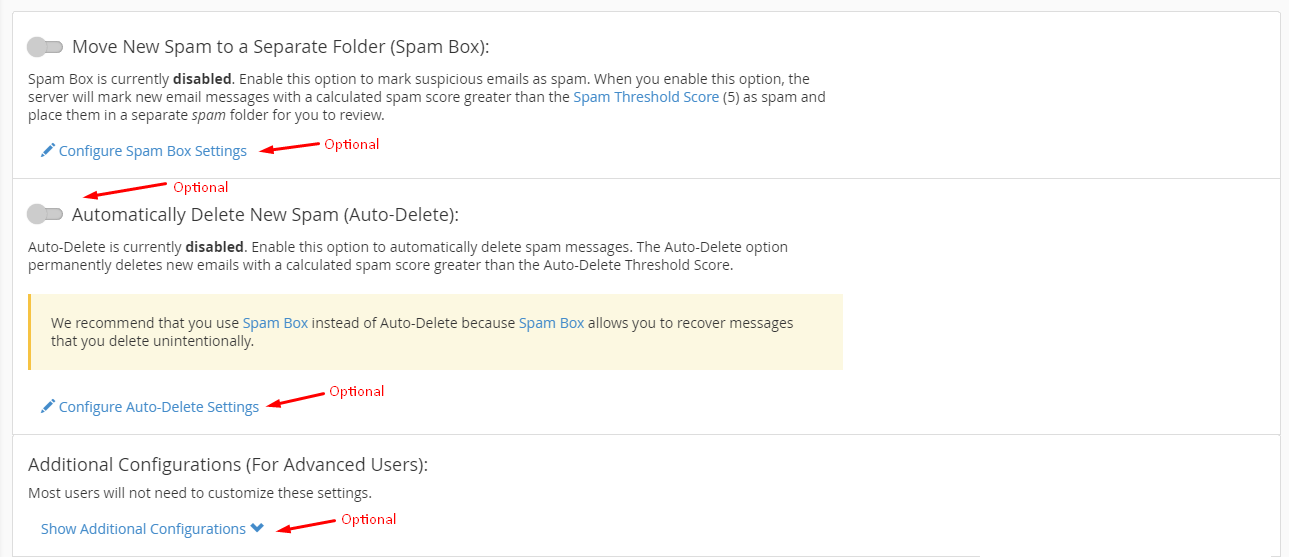 You have another option "Professional Spam Filter" and explore it for further features and functions.
Conclusion
Monitoring the emails is important, but the spam filters will detect the spam electronic mails automatically. Let us know what do you think about the cPanel control panel spam protection features in the comment section below.