Blogger vs WordPress is a debatable topic that everyone fights over it. Many people consider WordPress blog as the right engine for the blogging platform. However, we also have experts in the field, who have a different opinion on Blogger vs. WordPress for making money. The major pressing problem does not go unheard in the field, and I will share my experience from using Blogger vs WordPress.
I have two active blogs, right now! The first blog hosted on Blogger, and the second one running on the WordPress platform. I can add a great value to the debate of Blogger vs. WordPress because I am using the both CMS at a PRO level.
Blogger And Its Features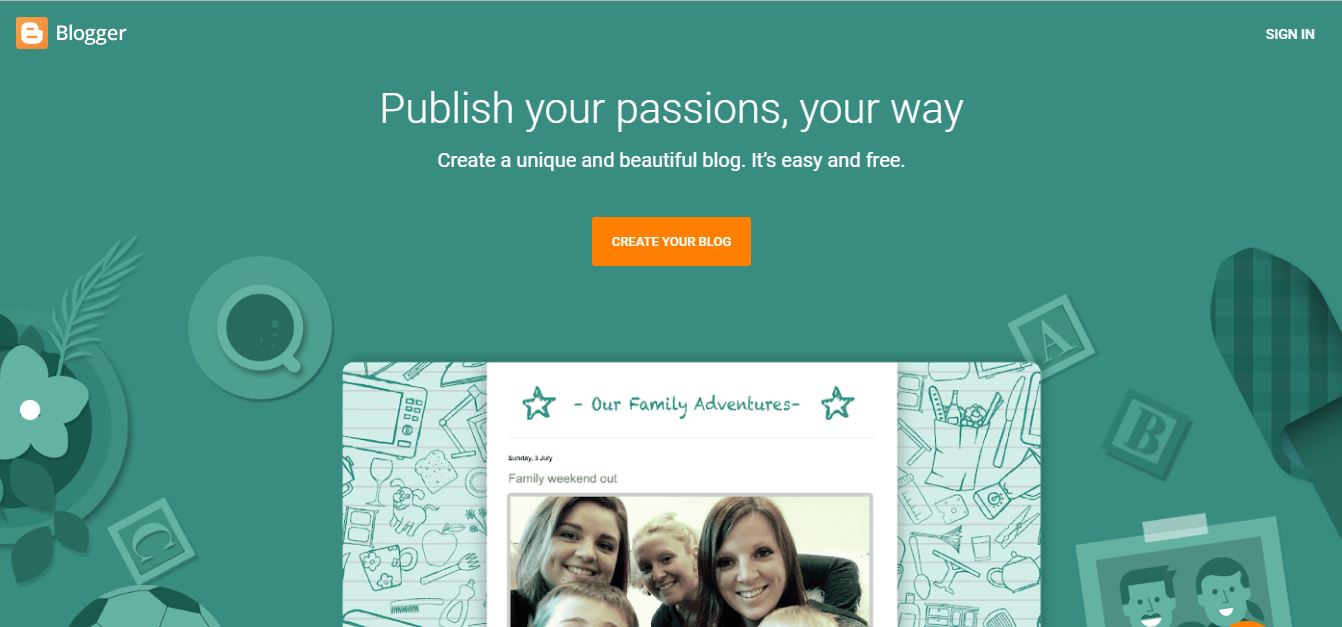 I started to use Blogger since 2013, and the reason, why I started with the free platform because it's easy to use and freebies go for it. It did offer a great number of features that no other platform was offering at that period.
Google constantly promoted the platform, and it turned into a go-to daily driver for millions of people. Freebies, like myself, started on Blogger that does not require the users to invest money on a domain, hosting, and SSL certificate.
We are going to look at Blogger updated features.
I love the fact that Google added SSL certificate to the platform. Yes, you get a free SSL certificate to the sub-domain and custom domain as well. I have tested it and a reputed company like Avast providing the solution. The SSL certificate on custom domain expires within four months, but it renews automatically.
Add, edit, and publish posts on the page & posts.
Add a custom permalink, and you can let the search engines to crawl the site.
Thousands of free templates for blog category, shopping, video, gaming, movies, music, comedy, and more. Of course, you have to provide a link in the footer to the developers of the template.
Above all, it's free of cost.
You might be wondering that everything on our side sounds positive! I will get to the negative points in the PROS and CONS, so read the article to the end. I will share my experience so that you can make the most of it.
WordPress And Its Features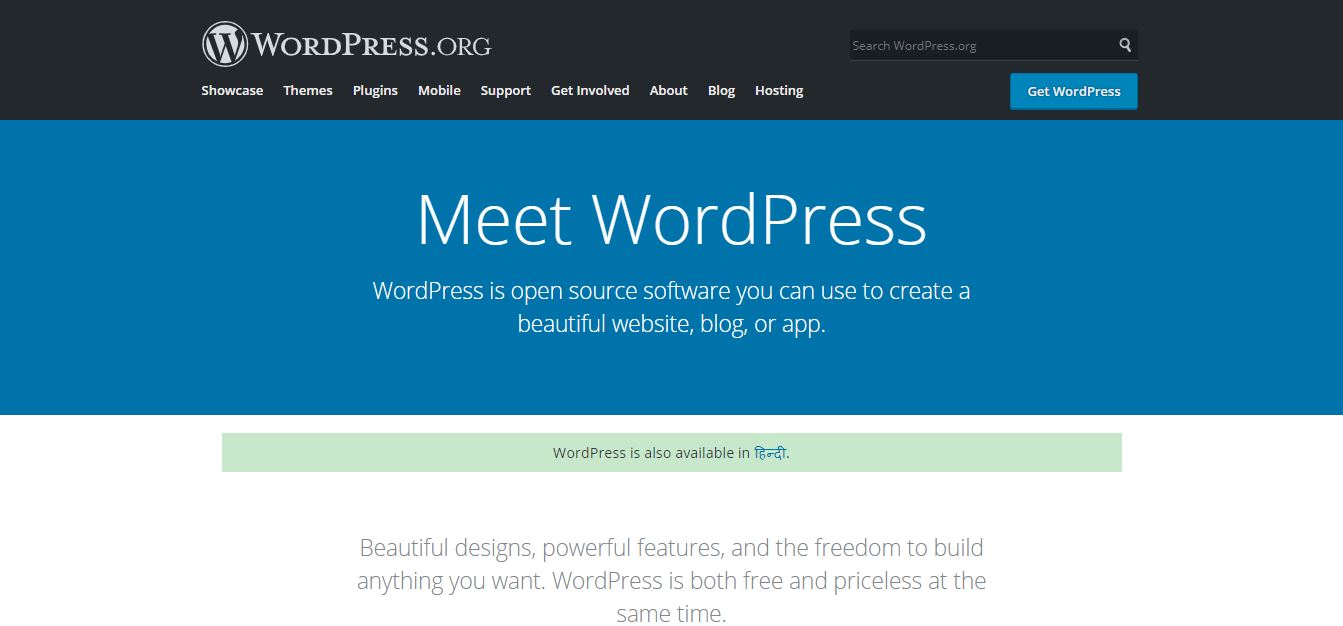 WordPress open-source and WordPress.com are separate sites and services. The popular CMS is WordPress.org, and millions of sites are running on the open-source platform. Almost, half of you already know about the features, but we are going to list the new features added in the latest edition.
WordPress updated the latest version of editor replacing with the classic editor. The founder of the first-ever printer Gutenberg named after the new editor. Many people disliked it because it was too much for them to handle. My friend shared interesting information that rankings have improved, ever since he has used the Gutenberg editor. I was convinced because he had analytical reports to back it up.
Millions of active plugins can solve problems and add a new feature in an instant. Majority of the plugins are available for free, and there are paid version as well. I have solved hundreds of problems that seemed like impossible in an instant.
Thousands of free themes and templates for business sites, and another category. The WordPress advanced editor helps the users to remove developer credits as well. I have seen spam links in the footer so you can use it to remove it, but make sure to give credits to the real developer.
Create, add content, edit, and publish post and page.
Google loves WordPress blogs, so ranking a keyword takes very less time compared to other content management system. I have experienced it first-hand, I can vouch for it.
Again, it looks all positive, but we are going to add the CONS in later part.
Blogger vs WordPress
I'm going to add crucial information that can change the perception of the reader.
B = Blogger & W = WordPress
Domain Name
B – You get sub-domain with the Blogger platform, and you can add a custom domain as well.
W – Fortunately, you can add a sub-domain to the WordPress site, and you can install the custom domain as well.
Overall, there is no limitation in adding domains.
Storage Space
B – I have never seen a limitation in storage, and I am impressed by it. I never had any issues with it as well, so you can easily store images, videos, and other media files without any issues.
W – The storage space depends on the hosting package, and it might cost you a little more to get 1 TB or unlimited storage space in WordPress site.
Customize
B – Very limited, and that's all I have to say.
W – Highly customizable and I have never seen any other CMS offering in-depth customizations. You can use free WordPress themes and make it the way you want it to appear to the world.
Design
B – It's limited, but if you know to code (HTML and CSS), then you can make changes to the site design.
W – The design is extremely easy to edit, and you can learn it within a few days.
Plugins
B – The Blogger never designed for third-party plugins, but you can add a few add-ons such as Google Adsense.
W – The users will fall in love with the WordPress CMS, and you can easily add a new feature by activating a new plugin. The add-ons do not add extra stress on the site loading speed and the server. You can give a huge slice to plugins for making earning the title of the best blogging platform.
Monetization
You can monetize on both platforms using Google Ads, Bing Ads, Yahoo Ads, Affiliate programs, and other monetization methods. I never had issues with Google Ads integration and other methods. The debate of Blogger vs WordPress for making money ends with it.
We hope, the confusion ends with the comparison.
PROS:
Blogger offers the services for free.
Sign up for a free hosting account to host WordPress site.
Blogger offers good server speed with a basic SSL certificate.
Many free hosting sites bundle a free SSL ceritificate + hosting for WordPress blogs.
WP is highly customizable when compared to Blogger.
Cons:
Ranking a site using Blogger was extremely difficult for some reason.
Ranking a WordPress site is a little easy because Google loves WP site.
How to start a blog for free? Blogger is the answer, but you have to live with limited customizations.
Google has the authority to delete the Blogger account without notice, and its not good to trust on google. Contacting the official team is not an easy task.
You have to survive on limited add-ons (10 maximum) on Google Blogger. In my opinion, it's a joke that Google does not allow third-party developers to create add-ons.
Final Word
Unfortunately, Blogger failed to impress me, and I have invested a few bucks in purchasing web hosting + domain. I found the solution very cheap, and it ranks very well compared to Blogspot. The debate of Blogger vs WordPress ends with limitations and possibilities. Let me know your thoughts on Blogger vs WordPress in the comment section below.