Free Email forwarding is an option for email users that want to receive all emails from different accounts to one place. YouStable offers cPanel as a control panel so that you can find the option in the control panel itself. YouStable users can set up 100+ accounts without any limitations or server delays.
We are going to show you, how you can set up free email forwarder using YouStable cPanel.
Step 1: Login to cPanel account and you can find the login details from the registered email address sent from our end. In the search bar, type "forward" and click on the "Email Forwarder" to configure it.

Step 2: If you have added several email accounts, then you will find them here. However, we are going to click on "add forwarder."

Step 3: Take a quick look at the steps, and then try to understand it.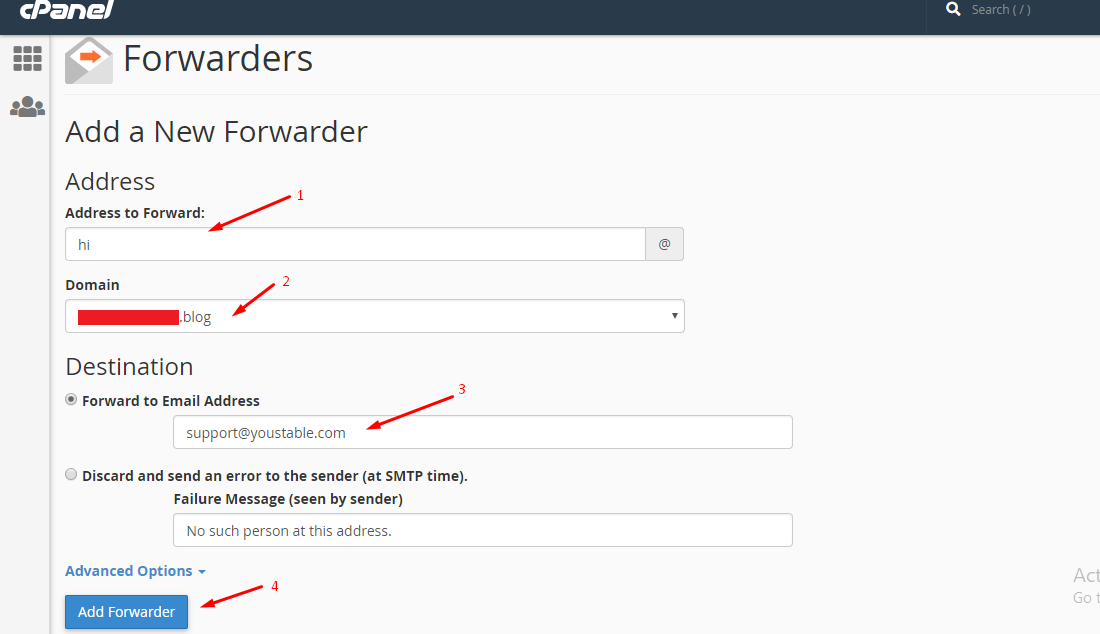 Type the existing email address that you want to forward the emails from it.
Select the domain, if you have multiple domains connected to one account.
Now, type the email address, where you want to receive the email sent to the original email account.
Click on "add forwarder" to complete the setup.
Step 4: The tab takes you to the success page.
Make sure that you have entered the right details or you might receive an error. Remember, you can come back anytime to edit the settings, in case, if you have made an error. You can send a testing email from a third account to check, whether everything has gone according to your plan or not.