How do you get your website to rank higher on the search engine? Knowing what your audience wants and what makes your website favoured by the search engine would help you climb that ladder.
FAQ schema is one of the things that will help you lead and win against your competitors. There are numerous ways to add FAQ schema to your WordPress website, and we will look at how it is done and the benefits of doing so in this article.
So let us now learn how to add FAQ schema in WordPress but first, let us gather some information in its vicinity.
What is FAQ Schema?
FAQ schema, in simple words, is the FAQ section or the frequently asked questions section of a website that you look for while you have queries.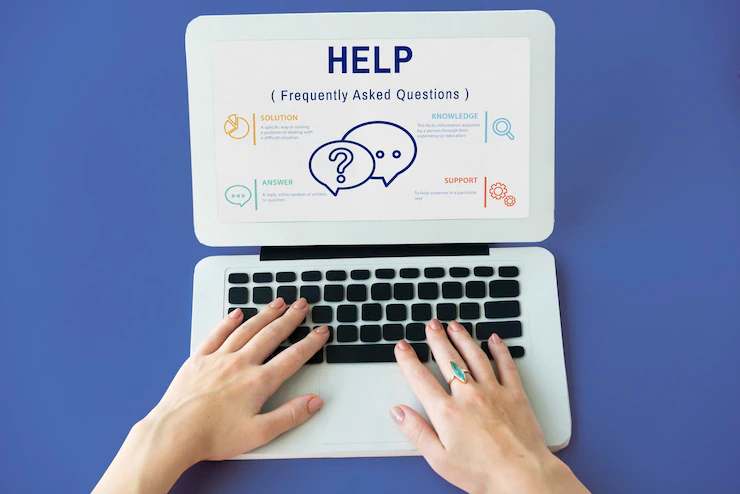 This schema markup or structured data is the code that helps search engines such as Google understand that there is content available in a question-answer format which is somewhat preferred by the search engines.
Including a FAQ schema on your website makes it easier for the search engine to understand your content better and helps Google assistants read through it easily. Users prefer this format as it is more effortless and quick results what they are looking for. 
Examples of FAQ Rich Results in Google Search
The more FAQs you add to your blogs or site, the better it will perform in Google Search. These FAQ-rich results tend to show up higher click rates, considering it is more likely to solve a user's query than simply clicking on a blog link.
To understand how it works, let us use some examples.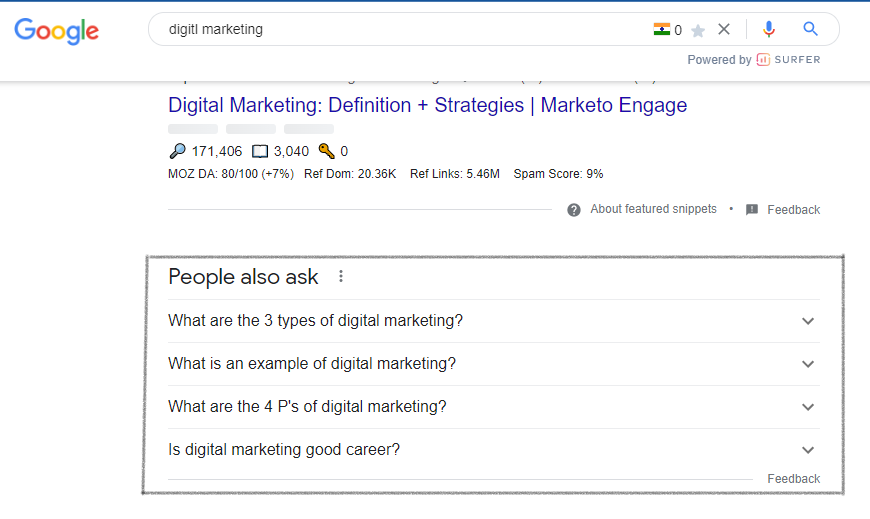 Benefits Of Using FAQ Schema
So now we know what FAQ schema is and why it is used. What benefits does it provide, and why should we include it on our websites? Let us now learn about that before we learn how to add FAQ schema in WordPress.
There are plenty of benefits to including FAQ schema on your WordPress website, and the most prominent one is that it benefits your site by increasing its odds of getting FAQ-rich results in Google search results. 
The higher your website ranks on the search engine, the more it is visible to your audience, and the FAQ schema helps you with it. Users will click more frequently as your website ranks higher due to the FAQ.
Even if your website does not rank under FAQ-rich results, it might come under the PAA or People Also Ask section. This way, you are still visible to users who might click on your website.
What Are FAQ Rich Snippets?
FAQ-rich snippets are nothing but the results that Google displays when the website contains a question-answer format or FAQ. Here you do not have to open the website to check the FAQ, the search engine shows it right from the webpage in your search results. 
FAQ-rich snippets are beneficial for your website as they make it more visible to users, increasing your website's click-through rate. Also, it is less time-consuming and can show fast results.
This will, in turn, grow your website and increase traffic, which will help you grow your online presence and your goal.
FAQ Schema Guidelines
So now we must learn the guideline of FAQ schema as when you do something better to do it right.
Do not mix up the answers. In one answer, only answer one question at a time.
Include the entire content or text in the question and the answer.
Make sure all FAQs are visible to the users.
Do not include any FAQ with obscenity, racism, profane, sexually explicit, violent, illegal, or hurtful content.
Avoid advertising in the FAQ section.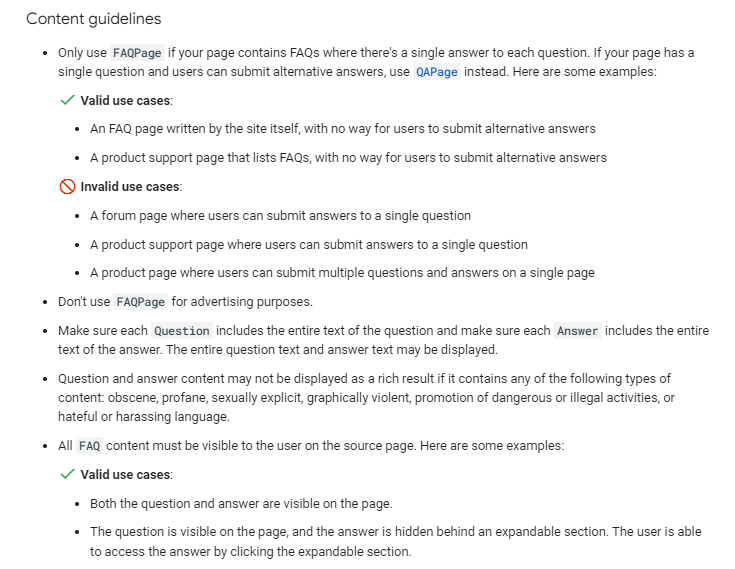 How To Add FAQ Schema In WordPress
Now let us get down to business and learn how to add FAQ schema in WordPress.
Method 1: How to Add FAQ Schema in WordPress with All-in-One SEO
Start by going to Search Appearance in the All in One SEO menu, and then select the Content Types tab.
Look for Schema Markup and then click on Schema Type. Now you will find a dropdown menu.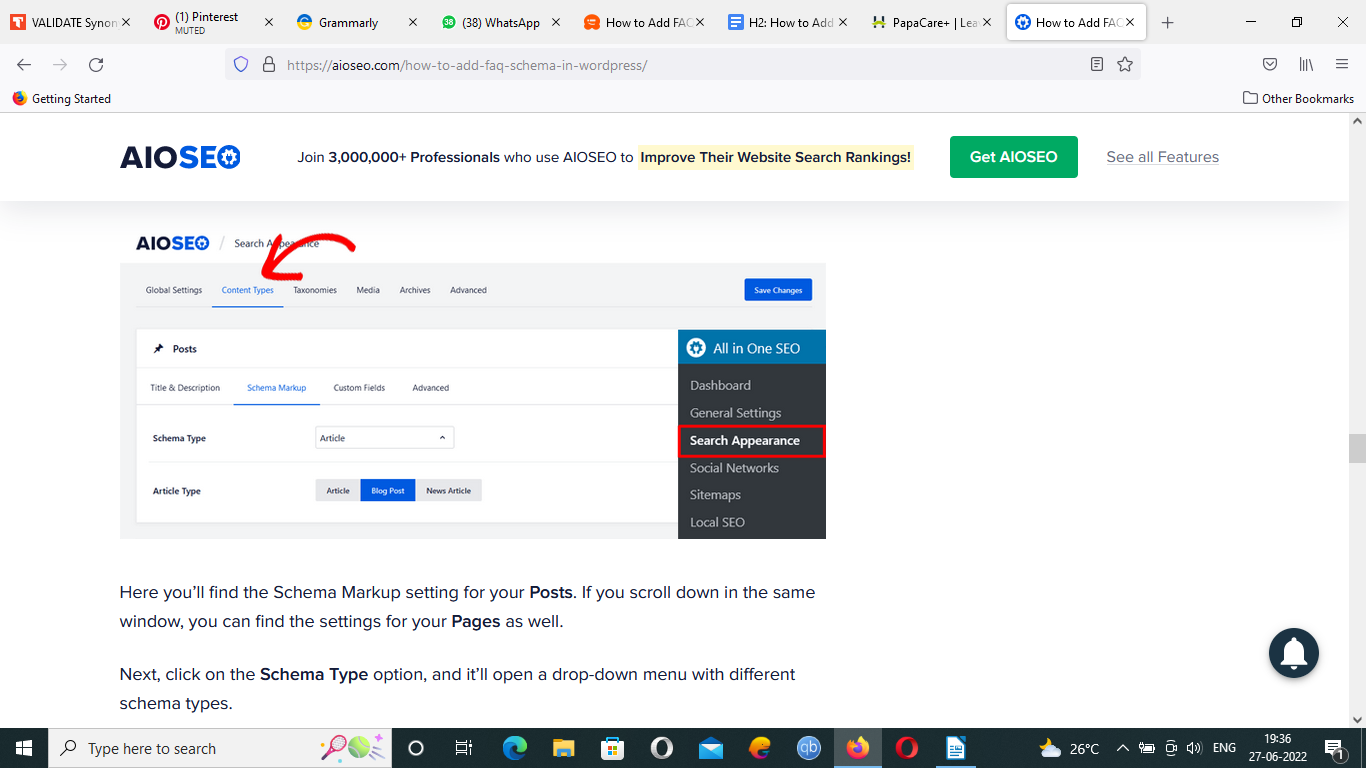 Select the Web Page option to see new Web Page Type options.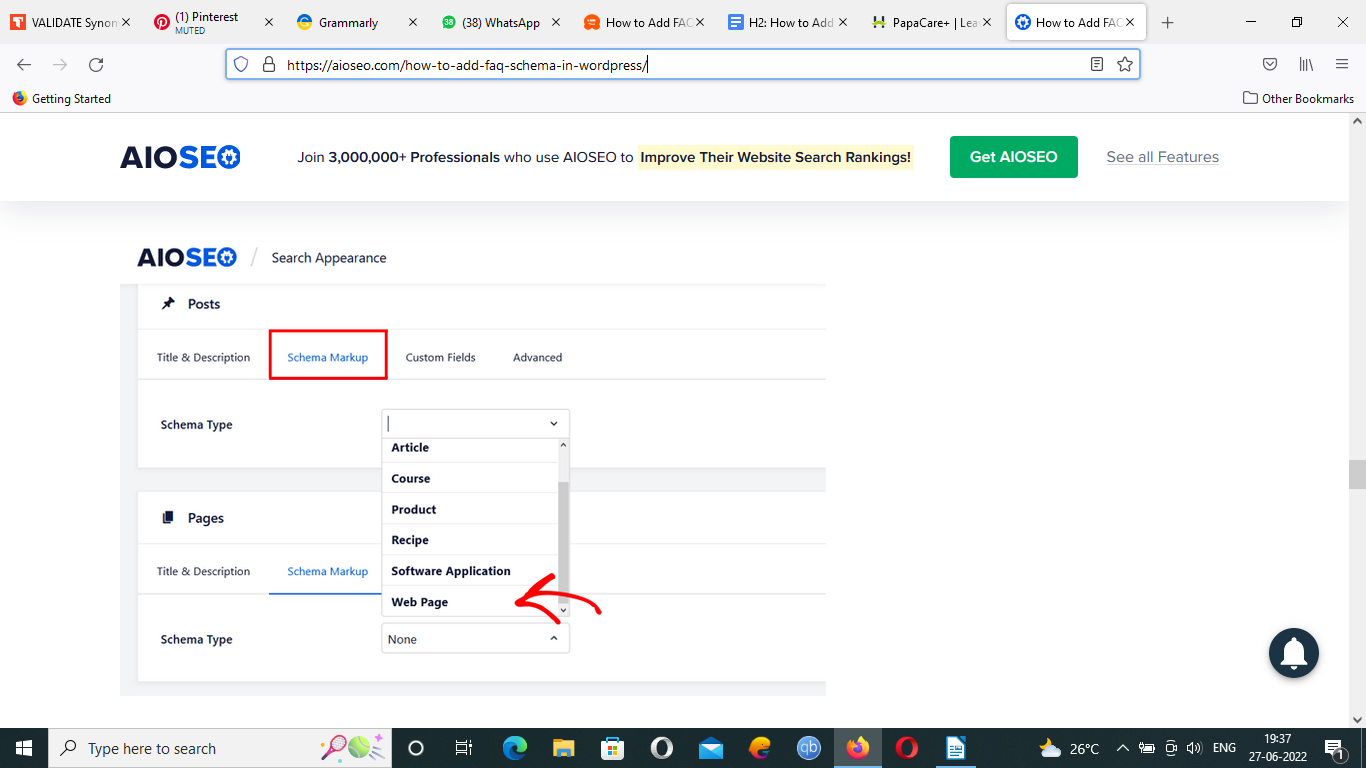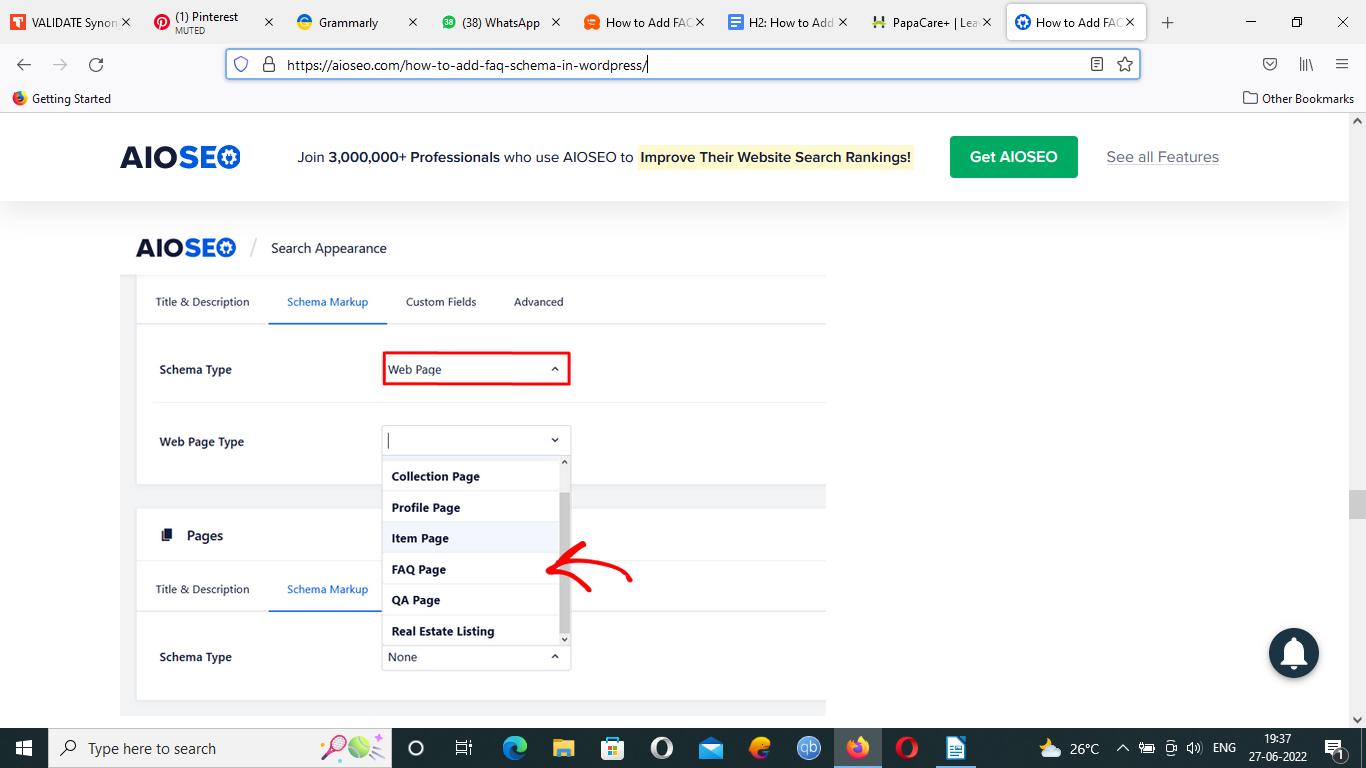 To add FAQ to individual pages, scroll down to your page or post that you want to edit, look for AIO SEO Settings, and click on the Schema tab.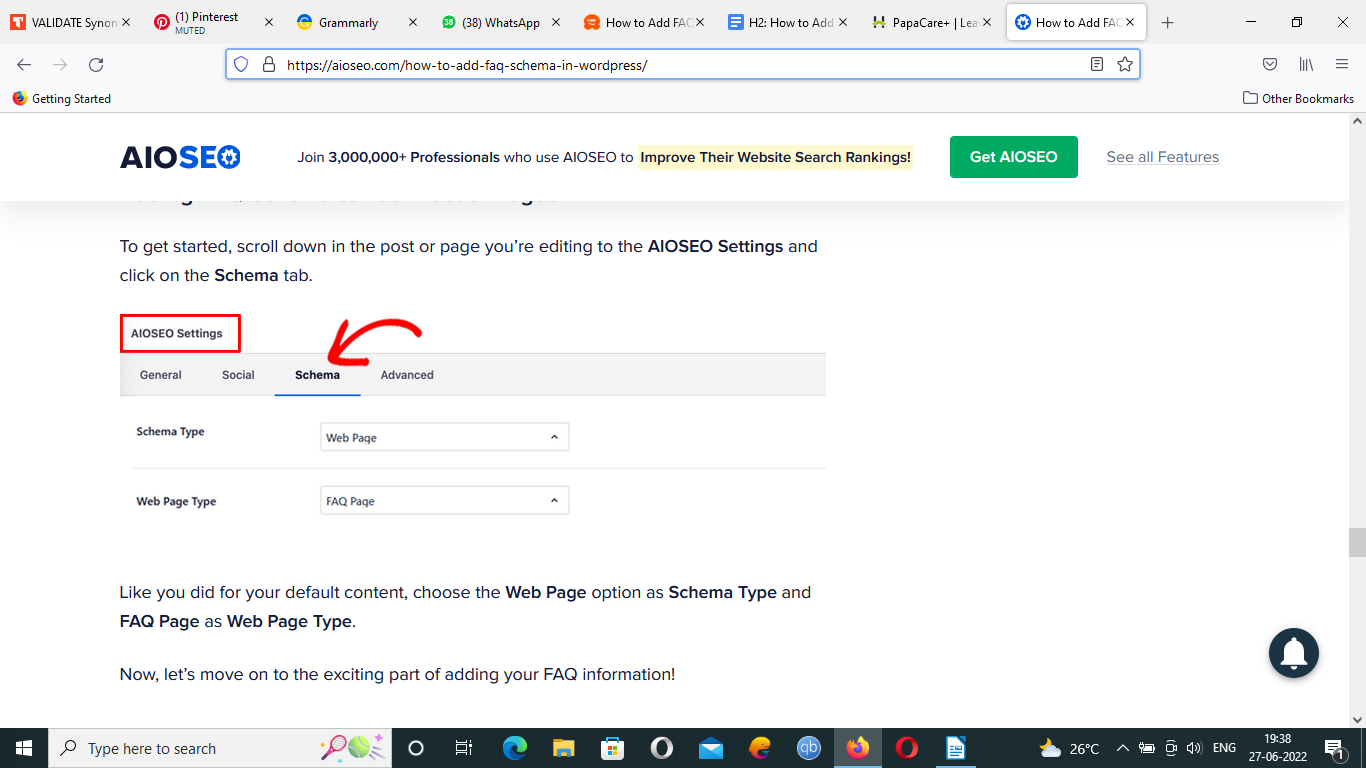 Select the Web Page option as Schema Type and FAQ Page as Web Page Type.
This will open a new window where you must fill in the content.
Fill in your question and answer, and click Add New to save changes and add another FAQ.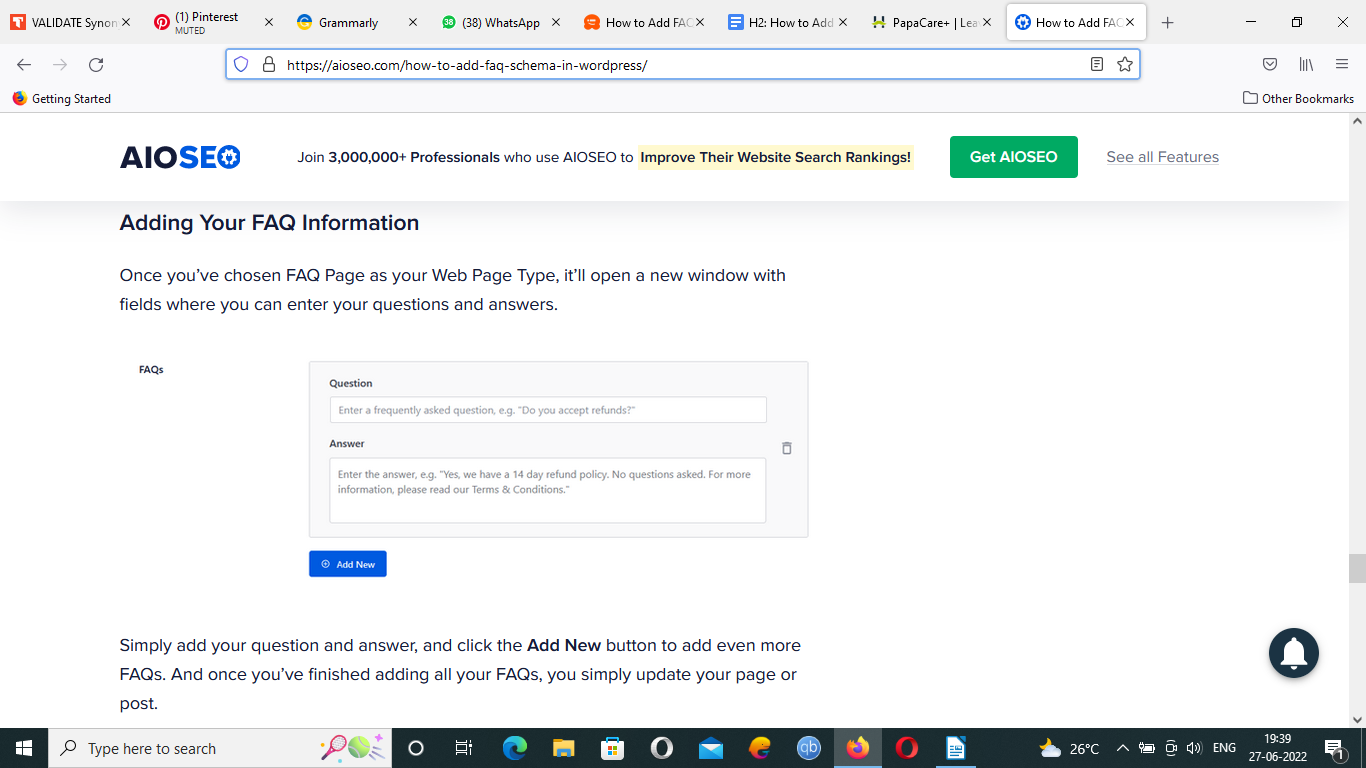 Method 2: How to Add FAQ Schema in WordPress with Structured Content (JSON-LD)
Here's another plugin you can use to add the FAQ Schema on WordPress.
You can use the free plugin offered by WordPress called Structured Content(JSON-LD). It is free but cannot be used for SEO work.
Start with downloading and installing the Structured Content(JSON-LD) plugin.
Once done with the activation, go to the page or post to which you wish to add FAQ Schema.
Look for a new content block in the WordPress block editor.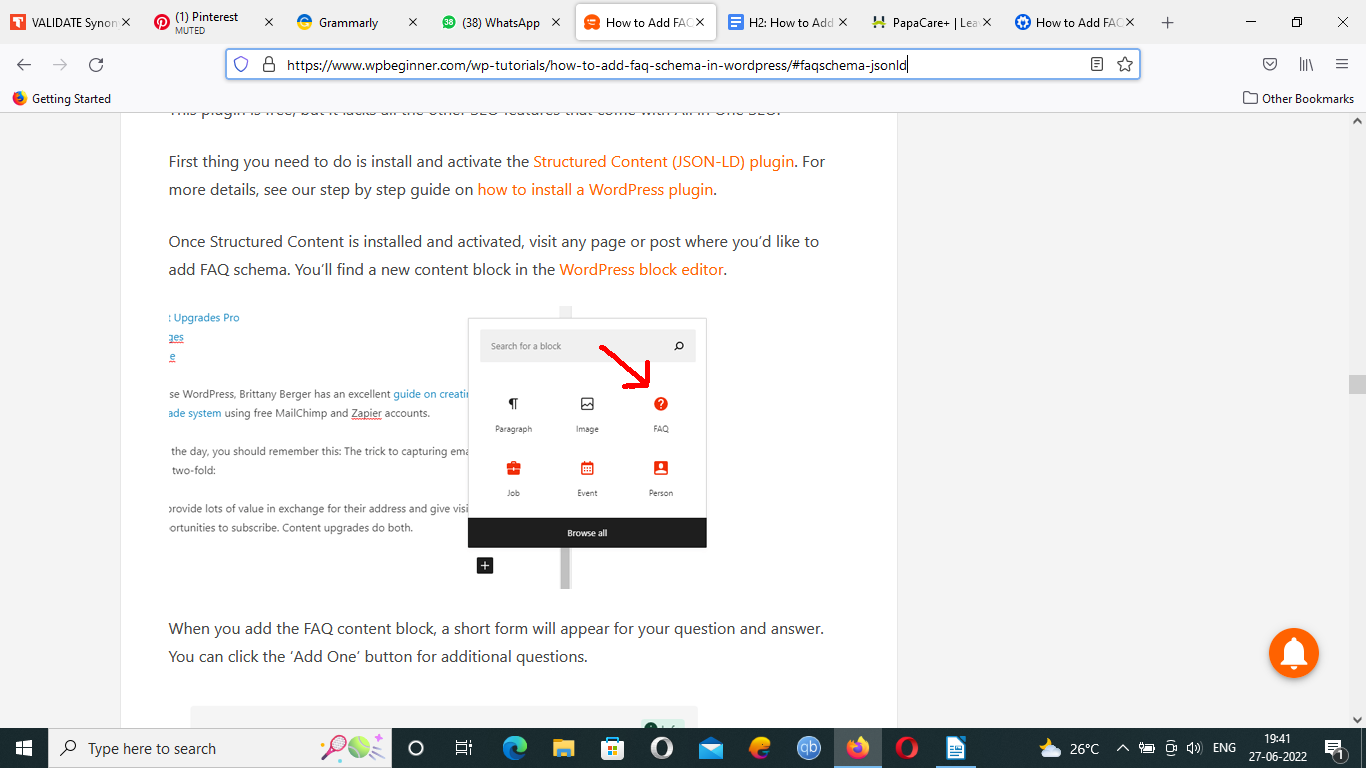 Select the FAQ option to see a form that will help you create FAQs, so click on Add One to make the complete FAQ schema.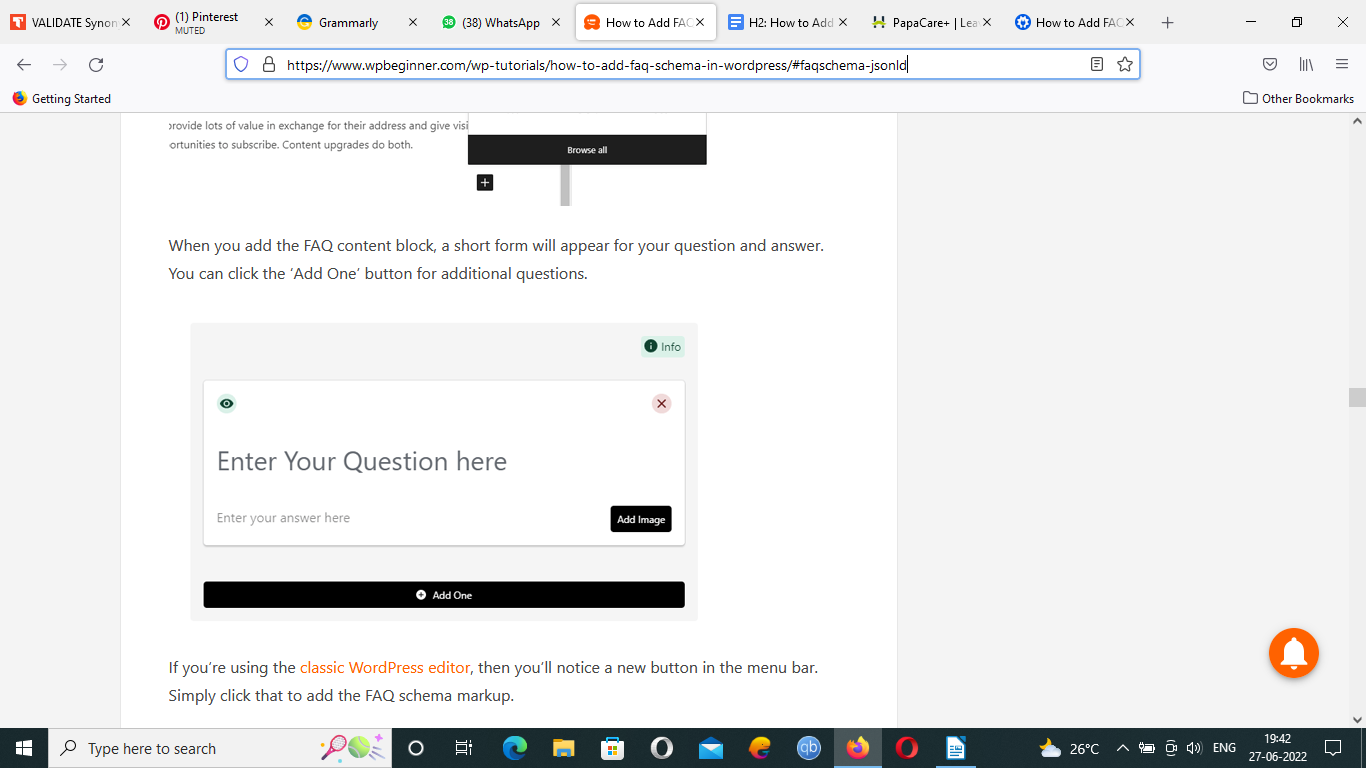 If you are working with Classic editor, you will find a new button for FAQ on the Menu Bar. And then complete the task by adding FAQs.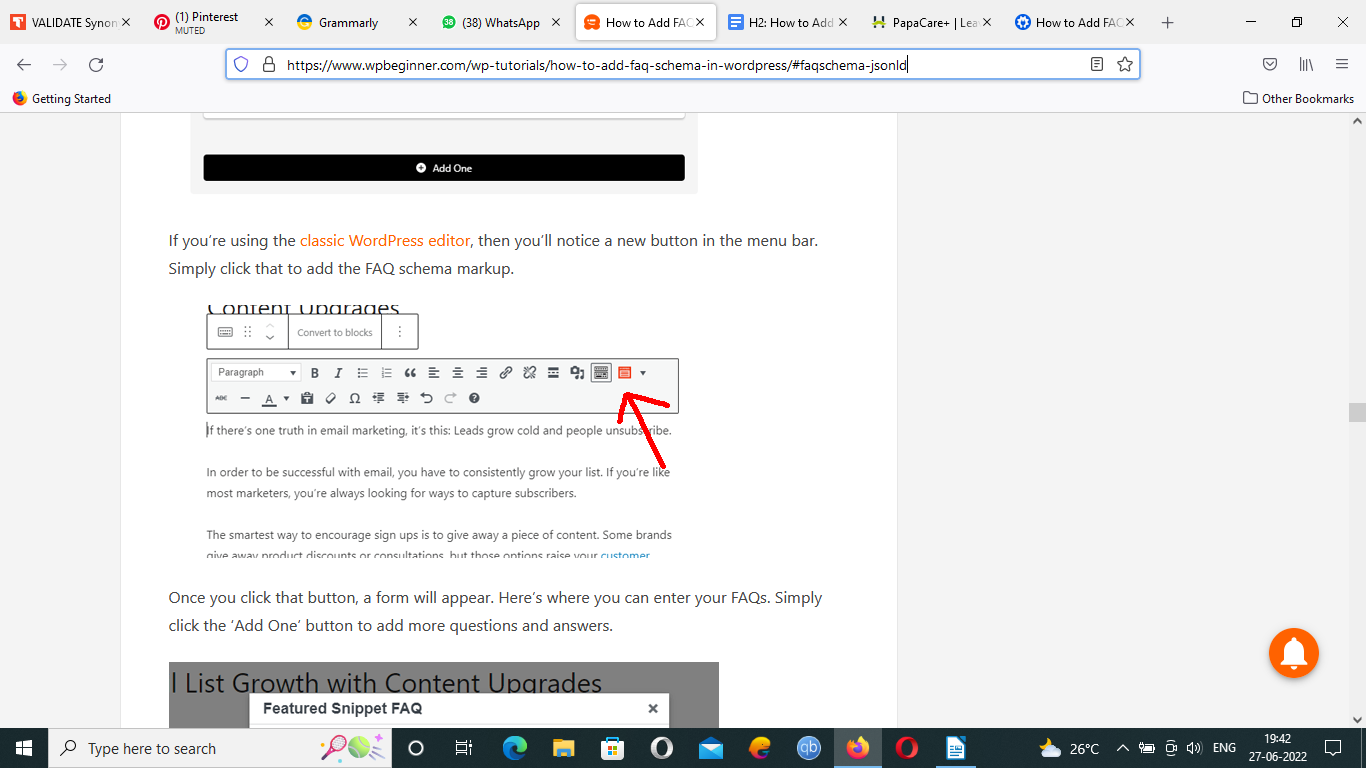 And if you do not want the FAQs to be shown on the front end, you may just select the eye button next to the question. This will make it visible to search engines but not to users on the front end. 
Read: Fix 'Another Update is Currently in Progress' Error in WordPress
Method 3: How to Add FAQ Schema in WordPress Without a Plugin
Now let us learn to add FAQ schema in WordPress without a plugin.
Start with generating the FAQ schema using FAQPage JSON-LD Schema Generator.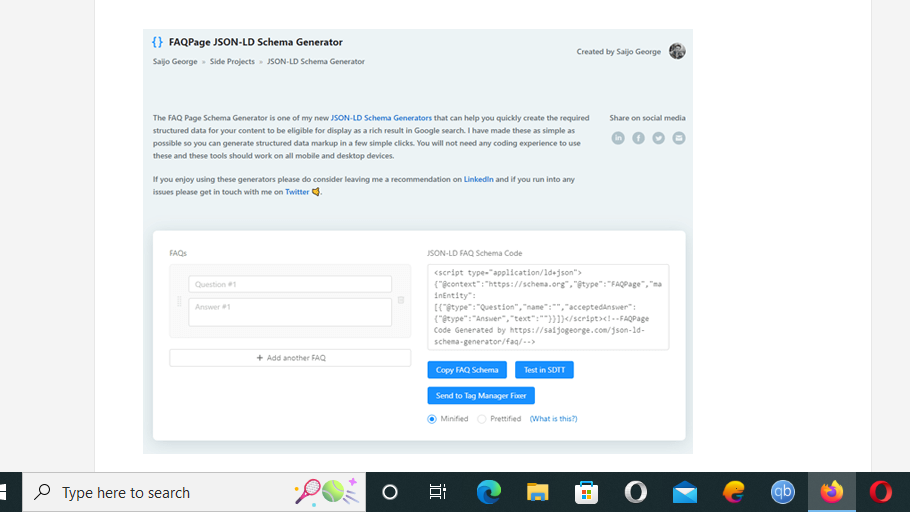 Now complete adding all FAQs that you want.
Once you are done adding FAQs, copy the FAQ schema code from the right side of the tool, and paste it into the page or post where you want the FAQ.
For classic editor, you will have to shift to text editor and paste the code on the bottom.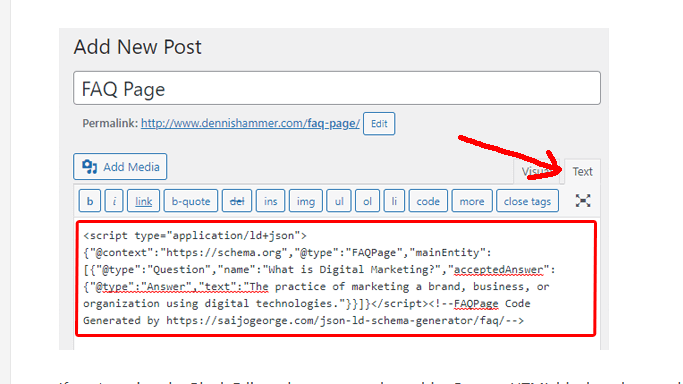 For Block editor, you will have to add the custom HTML block, paste the code inside the block and click Update to save changes.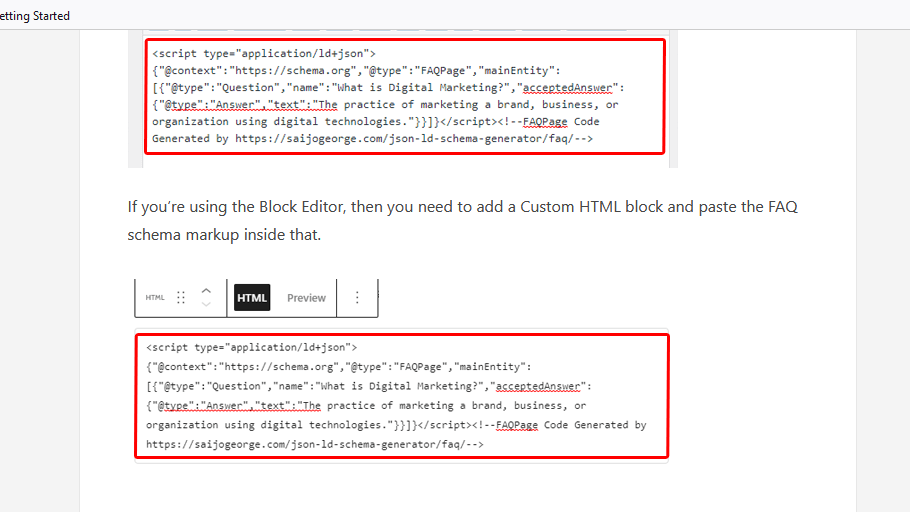 How to Test/Validate WordPress FAQ Schema
Now that the work is done, we must put it to the test.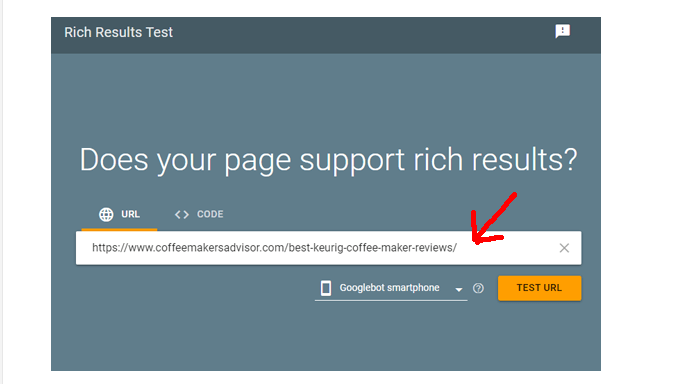 Go to the Rich Results Test tool.
Paste the URL of the page you want to test for the FAQ schema.
Let Google test your website.
Open the results for the FAQ.
You are good to go seeing the FAQ section properly set up!
Conclusion
Here is everything you need to know about adding the FAQ schema in WordPress. There is no doubt in admitting the fact that these FAQs have proven to be a turning point for your blog post to rank on Google Search engine.
It is believed that Google now gives more preference and shows up more and more FAQ Rich Results on its first page, which can act as a massive benefit for the sites. Hence, you can use these methods to add FAQ Schema in WordPress blogs with the help of plugins, without plugins, and through structured Content.