The cache is valuable when you want to access a file you often use and would not want to wait for a long time for your system to go to the storage and fetch it from there. But the browser cache is essential to clear when required.
In this article, we will look at the ways you can clear cache from different browsers. Here we have a list of eight browsers of which we will learn the easy-to-clear cache and use the easiest way possible.
So let us get into this article and learn how to clear cache for all major browsers.
What's a Browser Cache?
The cache could be a temporary memory stored in your browser to give you faster access to the information or file you frequently visit. It can be in hardware or software form. Also, the cache can include web pages, databases, files, etc.
This temporary memory is different from the main memory, which takes a lot more time than cache to fetch the information you want. And therefore, the cache is an excellent tool to speed up the data fetching process.
How does a Browser Cache work?
Whenever you look for a new website on the internet, your browser downloads the information it encounters and stores it. And when you ask for the same information again, it is not always required to ask the servers for the same.
As you know, a cache is a temporary memory containing frequently visited data. So on repeated requests for the same data, it gets cached, which means you get quick access to it.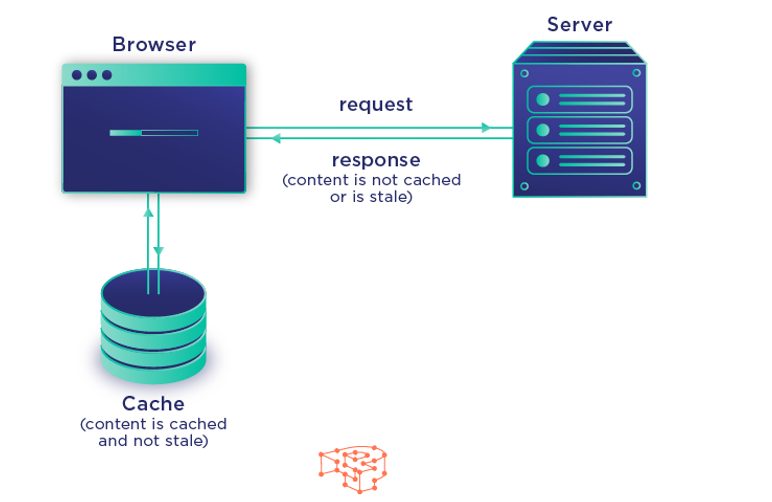 Source: Pressidium
How To Clear Cache?
The cache is one of the best aspects of browsers, but it could also be sometimes the root cause of some errors. Therefore you must clear it up at times and save your browsers. For most browsers, it is pretty simple to do it.
For instance, for Windows, you just have to press on Ctrl+Shift+Del. Or you could proceed through the regular settings offered by your browsers, such as the browser's Settings, Privacy, or Advanced options.
Why Do You Need to Clear Your Browser Cache?
As we mentioned earlier, the cache could be the root cause of some issues you are facing, which is why you need to clear out the cache. Let us go into detail about why you must do it regularly.
Sometimes, your cache might have stored websites or data with some malware involved. Now you know the consequences of malware. Therefore you must get rid of the cache, which might contain malware regularly.
If you repeatedly encounter errors such as error 404, which is pretty common amongst errors, there is a reasonable probability that some of your cache files are corrupted.
If you are running out of space that cannot be deleted, you just clear your cache, which gets you some extra space for the essential data.
How to Force Refresh a Single Page?
We often try to reload a page if it takes a lot of time to load in the first place or if we want to see some recently made changes. But how do we do that if the simple easy does not work?
Now we will tell you about a method that will work for Google Chrome, Firefox, Microsoft Edge, Internet Explorer, and Safari.
Now that you are on the page you want to refresh, follow the next step.
Here all you have to do in the case of Windows is press and hold 'Ctrl' and in the case of Mac, press and hold 'Shift.'
As you click on the Shift or Ctrl button, click the refresh button or icon, which looks like a circular arrow.
Now you have refreshed your web page and removed the browser cache saved from that page.
If you're using cPanel VPS hosting, it's crucial to know how to clear cache for all major browsers to ensure that you're viewing the most updated version of your website.
How to Clear Browser Cache for Google Chrome?
There are two easy to get rid of your Google Chrome browser cache.
Method 1: Settings
Click on the three dots on the top-right of your screen and select 'Settings.'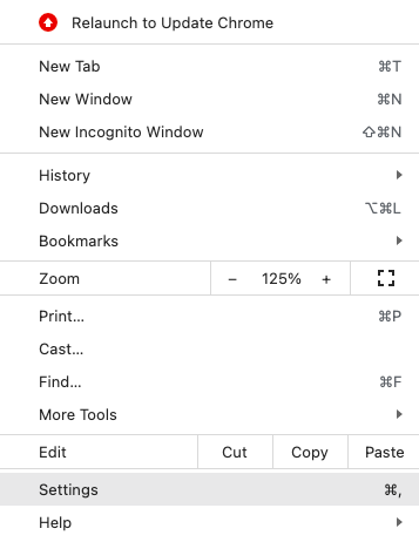 Now scroll down and click on 'Privacy and Security.'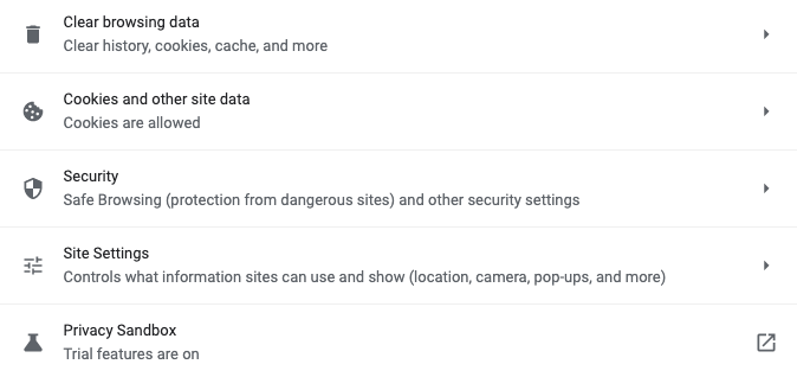 Select 'Clear browsing data and then click on 'Clear data'.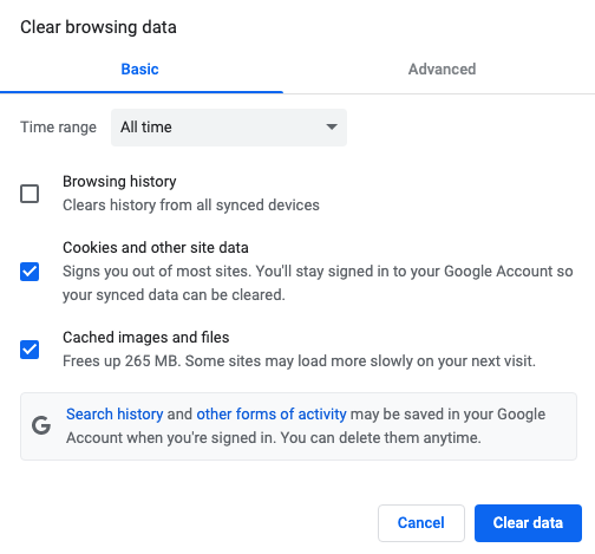 And ta-da, you are done with the first method.
Method 2: Keyboard Shortcuts
For Windows, Press on Ctrl+Shift+Del.
For Mac, click on Command+Shift+Delete.
How to Clear Cache for Mozilla Firefox
Now let us get down to business with the Mozilla Firefox browser.
Click on the three horizontal lines on the top right of your screen and select 'Options'.
Select 'Privacy & Security.
Now click on 'Clear Data' under 'Cookies and Site Data.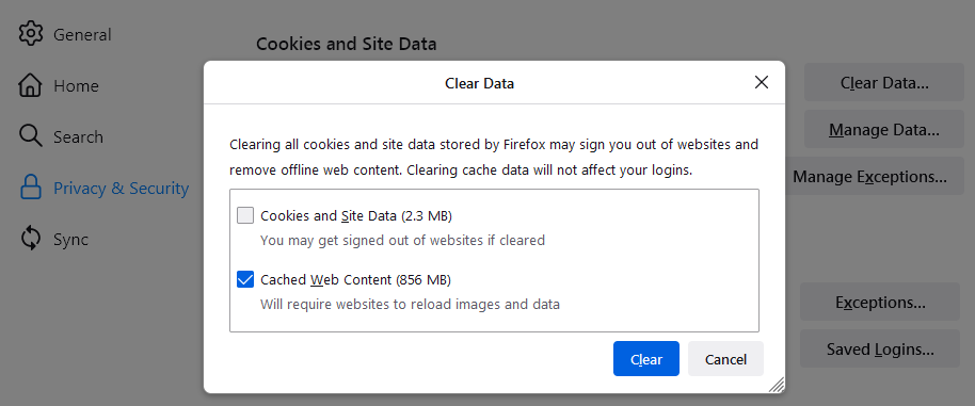 Select 'Cached web content' and finally select 'Clear'.
Use the same shortcut that you used for Chrome with Windows and Mac.
How to Clear Cache for Safari?
As Safari is used on Mac, the process is even more straightforward here.
Open Safari.
Drop down the 'Develop' menu.
Select 'Empty Caches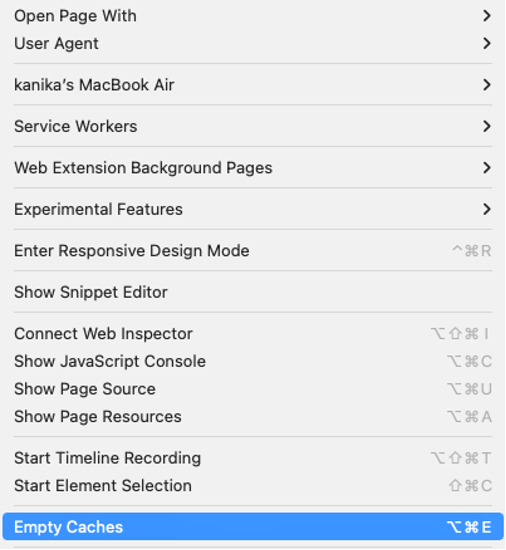 You can also use a shortcut for the same, click on Option+Command+E.
How to Clear Cache for Brave Browser?
Now let us learn how to get rid of the cache on Brave.
Select the three horizontal lines on the top-right corner of your screen.
Now select 'Settings' and go to 'Additional Settings'.
Click on 'Privacy & Security.
Open 'Clear Browsing Data.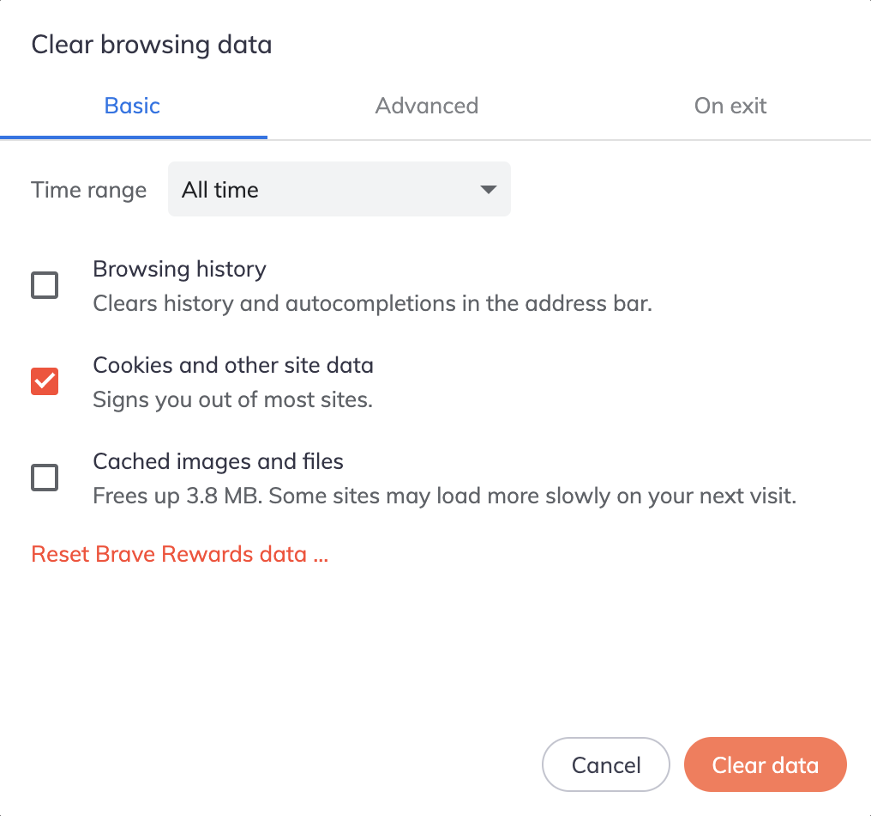 Under 'Time range', select 'All-time'.
Do not select Browsing History and Cookies and other site data.
Click 'Clear data'.
How to Clear Cache for Internet Explorer?
Not many people use this platform anymore, but for those who do, we have the solution for you to clear your browser cache at Internet Explorer.
Select the 'Tools' option on the top-right of your spleen.
Under 'Safety', select 'Delete Browsing History.
Tick mark 'Temporary Internet files and website files.
And finally, select 'Delete'.
How to Clear Cache for Microsoft Edge?
Now how do we clear cache on Microsoft Edge? Let us check it out.
On Microsoft Edge, click on the three dots on the top right.
Select 'Settings' and then go to 'Privacy & Services'.
Select 'What to Clear' and then finally click on 'Clear Now.
How to Clear Cache for Opera?
Now we will look at how we can clear cache with Opera.
Select the three lines on the top-right corner of your screen.
Choose 'Clear browsing data.
Finally, click on 'Clear data'.
Conclusion
Now we will conclude this article which tells you how to clear cache for all major browsers. Here we looked at a few easy ways to clear your cache on some of the most used browsers worldwide.
Also, make sure you make clearing your cache a routine, as this could benefit you in many ways, such as getting rid of malware and freeing up some space. So are you ready to clean up your browser?